Homelessness in the Czech Republic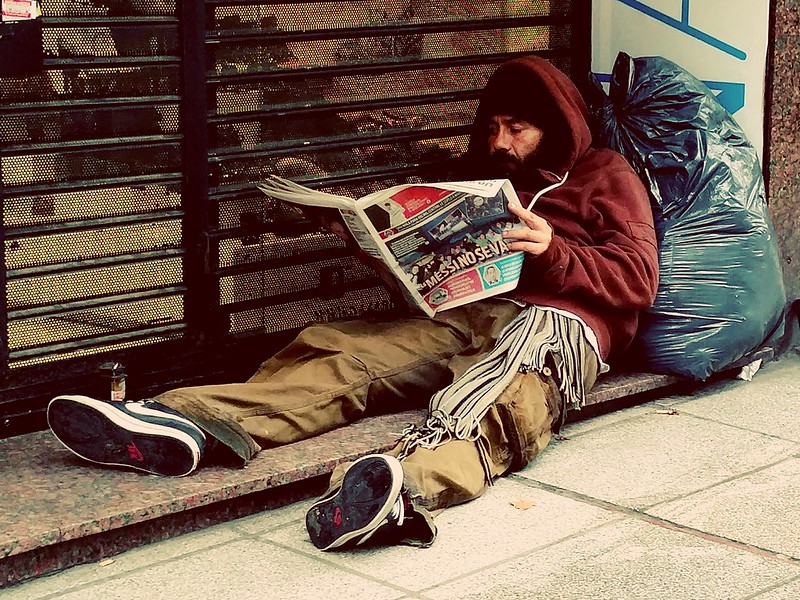 The Czech Republic has a population of about 10 million people. About 11,000 of these people experience homelessness. However, due to a lack of data collection, this number is inaccurate. According to the Expert Group, which the Ministry of Labour and Social Affairs created, around 100,000 people were homeless or at risk of homelessness as of 2017. The government has stepped in to help prevent homelessness, but the current policies in place are not sufficient to reduce homelessness in the Czech Republic.
Current Policies and Issues
Policies are in place to prevent individuals and families from losing their homes. An act on assistance in material need came into effect in 2007. This act regulates how the government provides assistance and assures basic living conditions to people in homeless situations. Additionally, the system serves as motivation to active effort for ensuring a means to meet basic necessities in life and to prevent social exclusion.
According to the act, municipal authorities are responsible for providing benefits in a few ways. One way is an allowance of living. This covers cases of material need that tackles the insufficient income of a person or family. Furthermore, beneficiaries have an entitlement to an allowance of living if the person or family's income is less than the amount of living after the deduction of reasonable housing costs.
A second way is the supplement of housing. This tackles cases where the income of the person or family including the allowance is insufficient in covering housing costs. A third way is extraordinary immediate assistance. This goes to low-income persons who find themselves in situations that require immediate solutions. These situations might include a serious threat to health, natural disasters, not having enough resources to cover essential expenditures, not having enough resources to cover basic necessities for dependent children and persons at risk of social exclusion. The act helped about 1.2 million people receive benefits in its first year of implementation.
Services for the Homeless
There are services available to help people manage homelessness. These services include hostels, day centers, halfway houses and outreach programs. Day centers offer people emergency assistance, meals and facilities for personal hygiene. Moreover, they distribute clothes and organize cultural and educational programs. However, hostels have proven to be a problem. Owners of hostels have taken advantage of people by up charging their services. Furthermore, the conditions are also substandard and unsanitary.
Additionally, homelessness in the Czech Republic faces a lack of funding for services. Regional and national authorities co-manage the current system of annual calls for proposals. This means that homeless people are reliant on unstable funding sources. As a result, facilities have shut down over time due to the lack of funding.
How the Czech Republic Plans to Tackle Homelessness
The government plans to tackle homelessness with four sets of goals in 2020. The first set of goals involves access to housing. This includes the standardization of state support for public housing and creating a functioning system of homelessness prevention. The functioning system supports formerly homeless people who obtained housing so they do not lose their homes again.
Furthermore, it supports the implementation of tools to enable the transition of people from being homeless to entering housing. It is also working toward more effective use of the existing instruments of the system's benefits, the reinforcement of the coordinating and planning role of municipalities within extended powers in relation to people in an adverse housing situation and the creation of supporting instruments for implementing those roles.
The second goal has to do with social services. Social services will better respond to the needs of homeless people and people at risk of losing their house in adverse social situations. The third set of goals relates to access to healthcare. This plan is to increase accessibility, create possibilities and focus on prevention with comprehensive healthcare for homeless people. Additionally, this goal also includes raising awareness to the general public, healthcare workers and social service workers to de-stigmatize homeless people.
The final set of goals involves awareness, involvement and cooperation. This plan is to create a network for retrieving information that is concentrated in municipalities. It has extended powers focused on homelessness among relevant stakeholders working with homeless people. This will fulfill conditions for statistics, records, communication, mobility of homeless people and the use of social services. In addition, the plan is to create an effective system of primary prevention through training, education and awareness-raising.
How NGOs Have Helped the Homeless
Homeless people in the Czech Republic often rely on NGOs for assistance. IQ Roma Servis is an NGO that implemented a project called the Housing First concept that provided housing for more than 400 families in the Czech Republic in 2016. The project had a municipality in Brno provide flats to families who previously lived in a form of a homeless shelter. Moreover, families also received intensive case management and a substantial housing subsidy.
A study occurred to understand the effects of this project. As a result, the study found a decrease in the time families spent homeless and found an improvement in housing security. Other positive outcomes include an improvement in the mental health of mothers, decreased use of emergency health services, decreased sickness in children, better social integration of the parents, improved financial security in households, decreased feelings of social anomaly and improvement in overall quality of life.
The government has a long way to go to prevent homelessness in the Czech Republic. If the government provides additional support and organizations to help the homeless population, it should be able to provide aid to more than 100,000 citizens who are at risk.
– Jackson Lebedun
Photo: Flickr
https://borgenproject.org/wp-content/uploads/logo.jpg
0
0
Kim Thelwell
https://borgenproject.org/wp-content/uploads/logo.jpg
Kim Thelwell
2020-10-11 07:58:53
2021-04-01 07:59:10
Homelessness in the Czech Republic