How HIV-Focused Telehealth Can Improve HIV/AIDS Treatment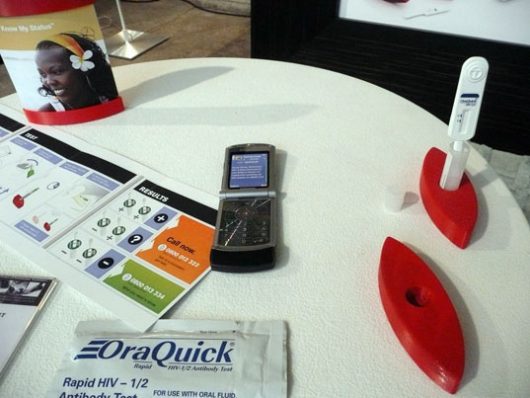 Some of the largest barriers to HIV treatment and prevention in rural areas are access to care and affordability. Luckily, telehealth technology can help provide people in more isolated areas with access to information about HIV prevention and treatment. For individuals without a car whose nearest health center is 15 or more miles away, HIV-focused telehealth or telemedicine is a potential solution.
Through telehealth, individuals can hold appointments with health practitioners over the phone, through messaging services or via video chat. Telehealth is one of the more accessible technological services, as expensive devices like smartphones and personal laptops are not necessarily required. Additionally, the appointments themselves reduce in cost, as they are cheaper than in-person appointments and do not require any travel on the part of the patient or health practitioner.
Here are a few ways that HIV-focused telehealth programs can assist people with HIV, from diagnosis to treatment.
Testing
Telehealth can encourage HIV self-testing in remote, resource-limited areas. With the establishment of many HIV self-testing initiatives in countries like Zambia and South Africa, telehealth coupled with home-testing kits allow individuals to have the guidance of a health professional in the privacy of their homes. With an at-home HIV test, the patient can take the test at their convenience while talking, video chatting or texting with a health practitioner. This way, the patient would not have to rely on inaccessible health clinics to get tested, and would have the guidance of a professional assisting them with administering the test themselves.
At-home testing with telehealth also ensures that the health practitioner can link the patient to a confirmatory test and other resources following the test results. If a person is alone after taking a self-test, it is possible that they will not follow up with the necessary appointments. 
Diagnosis
In most countries, HIV is highly stigmatized and many people face discrimination, isolation and a sense of hopelessness following a diagnosis. People who experience depression after finding out their status are less likely to adhere to medication or care about their overall physical health.
In resource-constrained areas, many of which struggle with high instances of HIV, telepsychiatry may be the only option for therapy. Research from the World Health Organization (WHO) showed that low-income countries have a median of 0.05 psychiatrists for every 100,000 people, versus high-income countries with 10.50 psychiatrists for every 100,000 people.
With telepsychiatry, people in remote areas can receive low-cost therapy at home from a therapist that is located anywhere in the world. While studies have shown telepsychiatry to be effective and affordable in resource-constrained areas, it is the least widely implemented telehealth practice, with most countries prioritizing teleradiology and telepathology.
Treatment
When people with HIV do not have the means to travel to a health center for treatment and proper check-ups, telehealth technology combined with traveling medical services can ensure better medication adherence and better outcomes for people living with HIV. Telehealth can assist HIV positive people by scheduling check-ins and antiretroviral medication deliveries over the phone.
However, some organizations are developing new ways to assist patients through mobile phone apps. The Vodafone Foundation recently introduced a mobile telephone app designed to assist people with HIV that live in resource-constrained areas. The HIV-focused telehealth app was first launched in Lesotho, Africa, and it allows health practitioners to track their patient's treatment, health information and payment methods. The app also connects patients with funding to pay for appointments and transportation to the closest health center.
While technology has given the global fight against HIV/AIDS a much-needed upgrade, lack of funding, infrastructure and legislation were still named as the top three barriers to implementing national telehealth programs for WHO member states. Regardless, more than 57 percent of WHO member states acknowledge telehealth in national policy and many are looking to implement new telehealth programs through legislation in the future. If the legislation leads to the initiation of more HIV-focused telehealth programs, people with HIV in remote areas will have a better chance at leading healthy lives.
– Danielle Poindexter
Photo: Flickr
https://borgenproject.org/wp-content/uploads/logo.jpg
0
0
Borgen Project
https://borgenproject.org/wp-content/uploads/logo.jpg
Borgen Project
2017-12-22 01:30:43
2019-11-14 01:44:46
How HIV-Focused Telehealth Can Improve HIV/AIDS Treatment