History of the World Bank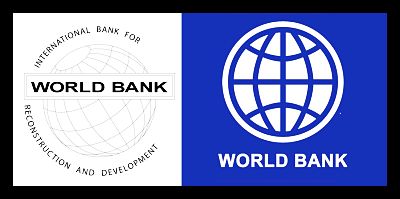 For those who think the history of international institutions is boring, it's time to think again. The history of the World Bank is full of scandals, contentions, failures, and successes, all impacting millions of people. This is part one of a three-part blog about the history of the World Bank. Before discussing the contentions and failures in the next part, it is important to give a brief overview.
The 1944 establishment of the World Bank has its origins in the need for post-WWII reconstruction of Europe. Initially founded as the International Bank for Reconstruction and Development (IBRD), at the Bretton Woods Summit in New Hampshire, the purpose was post-war reconstruction and development. Initial projects ranged from industry to reconstruction of roads, bridges, and buildings.
A shift in focus came during the 1960s with re-energized focus on the world's poorest and most vulnerable. The basic-needs approach to development is premised on human resilience and desire to contribute to growing societies. The World Bank's focus on environmental issues in the 1970s reflected social movements at the time demanding higher accountability of human impact on the environment. The first World Development Report was published in 1978 reflecting a growing demand for transparency in the institution and publicly available data.
Through the 1980s, as international development as a whole was being disputed by practitioners, recipients, and academics, the World Bank was pulled in many different directions. The first was macroeconomic failures mandating debt rescheduling. Later that decade social, environmental, and civil concerns vocalized criticisms over the quality of the World Bank's projects. An investigation panel was set-up, reports were written, and reform was made in the early 1990s.
History of the World Bank
Through the 1980s, 90s, and 2000s the World Bank sponsored programs and reforms in many industries and focused on all four of the established priorities: basic-needs of health, education and livelihoods; economic development through construction projects; improving the environment; and data collection and research.
The World Bank still builds infrastructure, but now has a more holistic approach. At conception, the IBRD was a homogeneous organization based solely in Washington DC. Now it is a complex bureaucracy with diverse professions and 40% of the staff based internationally. The five institutions that constitute the World Bank Group of today are IBRD, International Development Association, International Finance Corporation, Multilateral Investment Guarantee Agency, and International Center for Settlement of Investment Disputes.
The Bank's performance—efficiency and efficacy—have generally improved and, according to the World Bank, clients are satisfied with the level of service, quality, and commitment. The Bank is an important actor in shaping global policy in the arenas of poverty reduction and disaster (both natural and man-made) recovery.
– Katherine Zobre
Source: World Bank
Photo: Bretton Woodsk
https://borgenproject.org/wp-content/uploads/The_Borgen_Project_Logo_small.jpg
0
0
Borgen Project
https://borgenproject.org/wp-content/uploads/The_Borgen_Project_Logo_small.jpg
Borgen Project
2013-05-25 07:00:29
2020-06-21 22:32:17
History of the World Bank