The High Cost of Treating Hepatitis C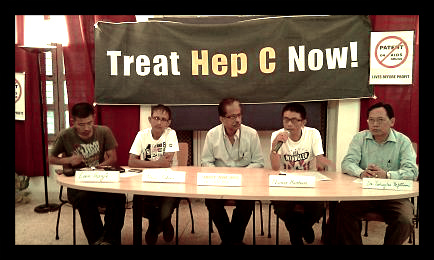 The Hepatitis C virus affects an estimated 180 million men, women and children worldwide. Patients in low to moderate income nations benefit from treatment at the same rate as those in developed regions. Yet, the high cost of this treatment prevents many from recovering.
One of the largest biopharmaceutical companies, Gilead Sciences, developed an $84,000 cure in 2013 with one pill priced at a thousand dollars. The total cost for a three-month regimen far exceeds most patients' price range.
Solvadi, the pill, offers a solution to the pressing danger of this disease in developing countries. Egypt (22%), Pakistan (4.2%) and China (3.2%) rank the highest in disease prevalence, bearing most of the burden today.
How, though, can patients in these nations afford an $84,000 bill?
Gilead answered this question with a promising discount in sixty developing countries. Negotiating with generic drugmakers in India, the company plans to offer the treatment at 2 percent of the cost in the United States.
Rohit Malpani, a policy director at Doctors Without Borders, hopes for a more reasonable price. The company could produce Solvadi at a far lower cost, he contends. Malpani and other advocates estimate Gilead could cut the cost to $68 to $136 for a twelve-week treatment regime.
The company must revaluate how much the drug costs compared to patients' ability to pay, Malpani asserts.
"If we want to see Hepatitis C treatment scaled up globally, we are going to need much lower prices in all countries with a high burden of the disease," he remarks in a recent Doctors Without Borders statement.
Gregg Alton of Gilead reports future partnerships with three to five different companies. Gilead, he notes, plans to allow flexibility of price from the Indian companies. Alton also contends the starting point of $2,000 is "substantially less" that current costs in India – for inferior drugs. He promoted Solvadi in The Hindu Business Line, highlighting the drug as "more effective, less toxic…and without side-effects."
Ideally, Alton remarks, the company signs voluntary licensing deals "in the next couple months" and market availability in two years. Last November, the Initiative for Medicines, Access and Knowledge(I-MAK) filed a legal challenge against its patent application.
I-MAK claims Solvadi relies on "on science" with a "known compound." Voluntary licensure protects Gilead from patent problems, adds Malpani. These licensing agreements prevent generic companies from overturning patents. Without these agreements, the Indian manufacturers could sell Solvadi at any cost and without paying royalties to the company.
The company also plans to limit the scale of these licensing agreements, allowing generic drugmakers to sell in 60 countries. In contrast, Gilead sells HIV drugs in more than 100.
The pricing and limited access to this drug threatens the health of more than 180 million patients. Brook Baker, an advisor to the Health Global Access Project, sees delinkage as the solution. With this system, governments fund pharmaceutical research and development as a public service.
Today, pharmaceutical companies absorb about 60 percent of the total cost. Treating these drugs as a public good offers the most in need. And though these companies need to profit, Hepatitis C patients around the world also need treatment.
– Ellery Spahr 
Sources: NPR, WHO
Photo: Don't Trade Our Lives Away
https://borgenproject.org/wp-content/uploads/logo.jpg
0
0
Borgen Project
https://borgenproject.org/wp-content/uploads/logo.jpg
Borgen Project
2014-02-19 04:29:59
2016-12-15 14:49:08
The High Cost of Treating Hepatitis C