How 3 NGOs Are Helping Eritrean Refugees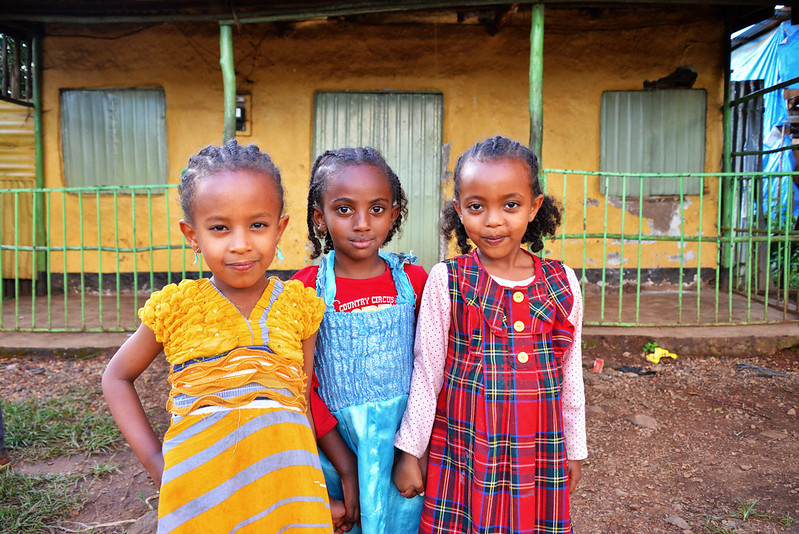 The ongoing conflict in the Tigray province of Ethiopia has wreaked devastation. In November 2020, after months of political turmoil, the Ethiopian government launched a military offensive against Tigray regional forces. As a result, an estimated 353,000 people are in the worst classification for food security and thousands more have died. U.N.-backed data also show that 1.7 million are near maximum risk of food insecurity. Because of the crisis, several NGOs are taking on the fight in helping Eritrean Refugees. Here is how three NGOs are helping Eritrean refugees.
The American Team for Displaced Eritreans (TATDE)
John Stauffer founded The American Team for Displaced Eritreans (TATDE) in 2010, which is an organization that provides aid to Eritrean refugees seeking asylum in the U.S. and around the globe. TATDE works with the United Nations High Commissioner for Refugees (UNHCR) by providing refugees in the U.S. and globally with adequate housing and resettlement support. This includes a new apartment checklist and a picture dictionary that translates Tigrinya, a prominent language that Eritrean people speak, to English.
In collaboration with other NGOs, TATDE assists in fielding emergency calls from Eritrean refugees on the run, defecting Eritrean individuals officials and those facing deportation. Some noteworthy work includes a scholarship program designed to provide nursing and other medical training to refugees living in camps.
Norwegian Refugee Council (NRC)
The Norwegian Refugee Council (NRC) provides clean water, education, medical aid and shelter to those who have had to flee or have experienced displacement. Operating in more than 30 countries and with about 15,000 humanitarians, NRC aims to rebuild futures and save lives. Working with Eritrea's Ministry of Education, NRC helps provide Eritrean refugees with educational and economic programs. The main goals include:
Offering training in hairdressing, electrical installation, masonry, plumbing and irrigation skills and fishery.
Providing business starter kits to recent graduates of business management, thus incentivizing them to start their own businesses.
Ensuring that teachers receive hands-on training and classrooms have the proper tools and supplies.
Maintaining and supporting the training curriculum helping Eritrean refugees.
To date, about 6.6 million people have benefited from the WASH program in Eritrea. The WASH program focuses on providing sanitary water to displaced people in refugee camps and shelters. The program helps use safe water for drinking, cooking, personal hygiene, solid waste management and public restrooms.
The United Nations Refugee Agency (UNHCR)
In the first six months of 2020, UNHCR responded to the crisis by providing food and sanitary assistance to refugee camps on a monthly basis. Due to the current conflict and the COVID-19 pandemic, the work helping Eritrean refugees significantly slowed down. Access to the refugee camps remained suspended from July 13, 2020 to August 4, 2021, after violent clashes in the region prevented staff from reaching the refugee camps. UNHCR plans to allow for 200 refugees to receive regular cash assistance and 400 to receive protection assistance.
Progress is slow and while the Eritrean refugees still face hardships, efforts by NGOs like the UNHCR, The Norwegian Refugee Council and The American Team for Displaced Eritreans continue to show the good in humanity.
– Sal Huizar
Photo: Flickr
https://borgenproject.org/wp-content/uploads/logo.jpg
0
0
Lynsey Alexander
https://borgenproject.org/wp-content/uploads/logo.jpg
Lynsey Alexander
2021-10-18 01:30:52
2021-10-15 13:11:46
How 3 NGOs Are Helping Eritrean Refugees