La Bonne Etoile: Helping Children in Vietnam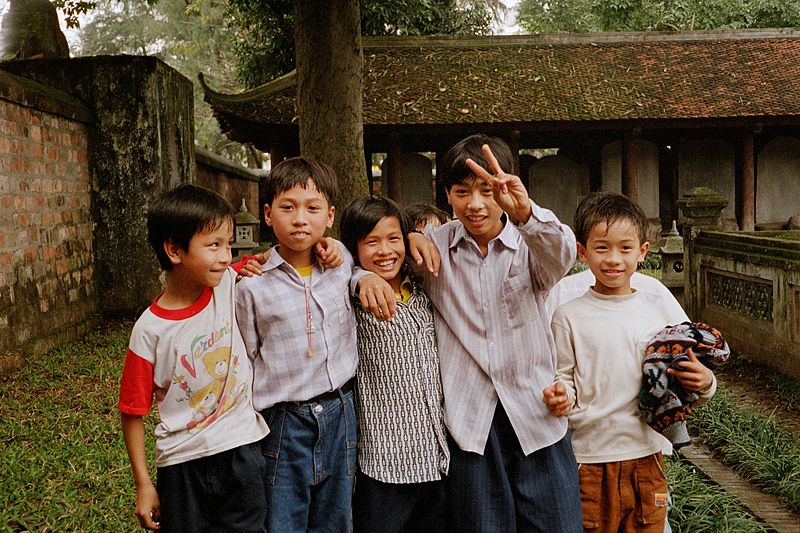 Two friends, Laeticia Hallyday and the French chef Hélène Darroze decided to create the charity La Bonne Etoile to improve the living conditions of Vietnamese children in need and then extend their aid to the rest of the world. The charity supports children and teenagers who are often orphans left behind and suffering from diseases or disabilities. It provides them with a decent quality of life, giving them access to care, education and vocational training, within a protective emotional framework.
Services Offered
La Bonne Étoile is a nonprofit organization that began in March 2012. The charity "builds schools, rehabilitates social centers, finances training workshops, provides support for health professionals in orphanages, subsidizes medical equipment and participates in emergency food aid in pediatric hospitals."
The Thuy An MOLISA Center is a rehabilitation and vocational training center where 240 children aged 6 to 18 live in Vietnam. These children are mostly orphans. This Center offers them medical care, physical rehabilitation, access to primary school and vocational training adapted to their disabilities. It is a unique center in northern Vietnam that provides comprehensive rehabilitation (physical and mental) and trains caregivers in others in the region.
In five years, from 2017 to 2021, La Belle Etoile helped this center in many ways such as financing a new professional training workshop in pyrography, a dance class and a course on the hygiene of life and everyday gestures for children with a more severe handicap.
Beyond Vietnam
In 2016, the organization decided to expand its efforts beyond the borders of Vietnam. The charity began its interventions in France with a project to help children in great distress by funding protected hearing rooms within the hospital. These rooms are a reassuring setting for children so they can tell their stories without having to move from one place to another. In this context, La Bonne Etoile worked with Le Rire Médecin to bring joy to children through comedy.
La Bonne Etoile also wanted to devote its energy to helping children in Africa. In 2019, the charity decided to fully finance the construction of a school for refugee children of the village of Visiki in the Democratic Republic of the Congo (DRC) to provide them access to education and the opportunity to evolve in good conditions to prepare for their future. In early 2022, the charity also took charge of building a maternity ward in the Visiki hospital.
Final Thoughts
La Bonne Etoile continues its actions to help children in Vietnam and the world. In October 2022, the charity organized a month-long event for its 10th birthday, in which people could buy raffle tickets to win gorgeous gifts and experiences while helping children. La Bonne Etoile has helped 2,000 children and organized 20 actions. According to the charity, 11 projects are in progress.
– Olivia Roy Fritsch
Photo: Wikimedia Commons
https://borgenproject.org/wp-content/uploads/logo.jpg
0
0
Jennifer Philipp
https://borgenproject.org/wp-content/uploads/logo.jpg
Jennifer Philipp
2022-11-16 07:30:31
2022-11-14 07:55:18
La Bonne Etoile: Helping Children in Vietnam