Togo Charity Works to Help Rural Villages Out of Poverty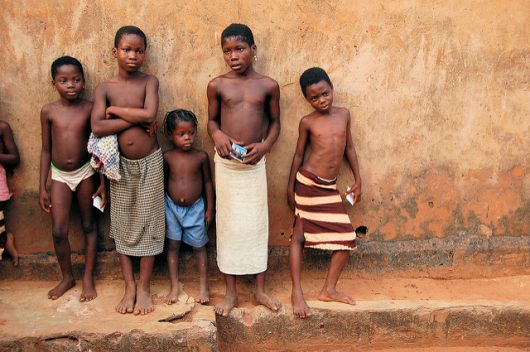 Togo has struggled to lift its citizens, especially those in rural areas, out of poverty and to ensure adequate access to necessities such as sanitation and drinking water.
A report by the International Monetary Fund found that in 2011, the percent of the rural population that lived below the poverty line was 73.4 percent. In urban areas, the rate was 44.7 percent.
Water Sanitation and Access to Clean Water
Specifically in regards to water sanitation and drinking water, work has been done by various organizations to improve access to these necessities, and as a result, help rural villages out of poverty.
The Water Governance Facility (WGF), backed by the United Nations Development Programme (UNDP), stated on its website that in 2015, 63 percent of Togo's urban population had access to drinkable water, while in rural areas only 44 percent had access. The same report found that only 11 percent of Togo's population benefited from water sanitation facilities.
These statistics were reported as part of a larger program called Governance, Advocacy and Leadership in Water, Sanitation and Hygiene that was implemented by the WGF in conjunction with the UNDP from 2014 to 2017.
The Power of Local Aid Groups
However, assistance has also come from organizations closer to home, which strive to help rural villages out of poverty and address its accompanying effects.
Recently, the Togo charity Christian Charity for People in Distress (CCPD) was awarded the Kyoto World Water Grand Prize for the work it has done to help a village of 290 people improve its water sanitation.
CCPD is based in Kpalimé, Togo and was created in April 2004 as a nonprofit Christian charity. The organization's mission statement declares that its goal is to help rural villages out of poverty by further developing water access, sanitation and hygiene, as well as improving agricultural development, the environment and education.
On its website, CCPD lists four main objectives it seeks to accomplish through its charity work:
Protecting the rights of women and children.
Assisting the rural population of Togo in obtaining decent education and healthcare, and providing access to drinking water and sanitation.
Helping to economically develop rural areas by working alongside farmers to generate more income.
Facilitating food self-sufficiency in rural areas of Togo.
Making a Difference
Since 2006, CCPD's water, sanitation and hygiene programs have aided more than 6,000 people. These programs usually involve the construction of wells, latrines and ECOSAN toilets, which is a waterless toilet designed to save water in countries that do not have water security. In addition, CCPD has worked to help rural villages out of poverty by providing school supplies to primary and secondary school students, aided in the construction of new schools and improved computer skills in adults and children.
The charity is the second African organization to win the Kyoto World Water Grand Prize, which will not only improve sanitation and water conditions, but will also decrease deaths related to illnesses such as cholera that are caused by poor sanitation.
CCPD has been aiding impoverished, rural areas of Togo since its creation, and does far more than just water and sanitation work. The charity's efforts in regards to education, agricultural development, business development and environmental protection have all impacted communities in Togo and given them the help they need to transition out of poverty.
– Jennifer Jones
https://borgenproject.org/wp-content/uploads/logo.jpg
0
0
Borgen Project
https://borgenproject.org/wp-content/uploads/logo.jpg
Borgen Project
2018-03-01 07:30:10
2019-11-29 14:54:46
Togo Charity Works to Help Rural Villages Out of Poverty