Healthcare System in Cuba: Winning the Battle Against TB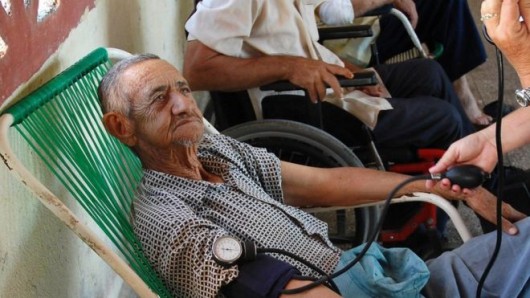 On March 24, World TB Day, health organizations around the world united to raise public awareness for tuberculosis. Each year, successes are acknowledged and pitfalls addressed in the united goal towards the disease's eradication.
This year, Cuba was honored as a global frontrunner, with 6.2 cases per 100,000 people per year, a record low in the developing world. The World Health Organization (WHO) plan presented the following Saturday, stating that Cuba's low rate of incidence and high-quality preventative measures put it within reach of completely eliminating tuberculosis by 2035.
The plan, which was outlined by Margaret Chan, Director-General of WHO, lays out a pre-elimination phase for the next two decades. According to national health officials, a goal of zero-TB is possible for the Caribbean island if health the country focuses on vulnerable and elderly groups and addresses the speed of diagnosis.
Cuba's success compared to its Latin American counterparts (the regional average of tuberculosis cases per year is 25 per 100,000) earmarks an impressive paradox: although infamous for being one of the region's poorest countries, the healthcare system in Cuba has become one of the best in the world.
In her 2014 visit to Havana, Chan lauded Cuba's exemplary healthcare as a "model for the world." In a statement made to the Prensa Latina she noted, "Cuba is the only country that has a health care system closely linked to research and development. This is the way to go, because human health can only improve through innovation."
With an infant mortality rate (IMR) of 4.63 in 2015—lower than the U.S. rate of 5.87—and an average life expectancy of 78 years, according to the World Factbook, it is no surprise that Cuban medical professionals are highly sought after, both domestically and internationally.
The country has been sending health professionals out into the developing world since 1963. There are currently over 30,000 Cuban health workers on missions in over 60 countries.
In 2015, for example, the country sent volunteers across Africa in a quick response to the worsening Ebola crisis. According to Jorge Delgado Bustillo, a Cuban epidemiologist who works with healthcare workers overseas, 12,000 Cuban medical experts volunteered during the Ebola outbreak, a number significantly higher than that of any other country in the world.
Cuba's mandatory house-call check ups have proved effective in minimizing TB outbreak, while also maintaining basic health standards, preventing obesity and increasing average life expectancy.
Although one of the world's poorest countries, the success of the healthcare system in Cuba demonstrates the effectiveness of prevention and personalized treatment, even while lacking ample resources and upgraded technology. Its accomplishments in the near eradication of one of the world's deadliest diseases confirm its place as "healthcare model of the world."
– Nora Harless
https://borgenproject.org/wp-content/uploads/logo.jpg
0
0
Borgen Project
https://borgenproject.org/wp-content/uploads/logo.jpg
Borgen Project
2016-05-21 01:30:55
2020-06-08 23:27:41
Healthcare System in Cuba: Winning the Battle Against TB