10 Facts About Healthcare in Nepal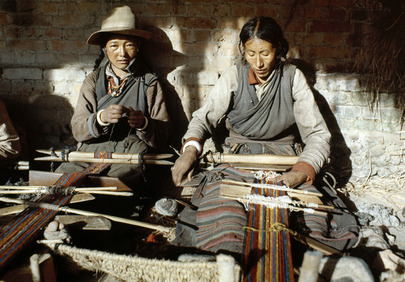 Nepal remains one of the world's poorest countries as well as one of the most prone to natural disasters. The country suffers from the effects of climate change and population increase, which further increases the damage caused by natural disasters. Landslides and floods are particularly common, especially during the monsoon season. These catastrophes kill more than 500 people a year. The healthcare in the country is often unequally distributed, with healthcare resources centralized around the country's major urban centers. This unequal distribution hinders the quality and accessibility of healthcare provided in Nepal. Here are 10 facts about healthcare in Nepal.
10 Facts About Healthcare in Nepal
The 1978 Alma Ata Declaration: In an effort to improve healthcare, Nepal was influenced by the 1978 Alma Ata Declaration. The declaration emphasized community-oriented preventive, promotive and curative healthcare services. Nepal also took steps to improve the lives of its citizens by establishing a network of primary healthcare facilities. In addition, the nation deployed community healthcare workers to provide healthcare at the community level.
Life expectancy: As a result of improving healthcare in Nepal, life expectancy has seen a dramatic increase. According to the Nepali Times, life expectancy went up 12.3 years between 1991 and 2011. Currently, the country has the second-highest life expectancy in South Asia, largely due to the fact that the country has seen a sharp decrease is birth rate mortality. The Central Bureau of Statistics reported that 295,459 Nepalis were more than 75 years old in 2001 and in 2011 that number increased to 437,981.
Accessibility: Most of Nepal's healthcare resources are located in or around Kathmandu, the capital city of Nepal. This centralization leads to other areas of Nepal being neglected. In 2015, however, Nepal's government formed a Social Health Security Development Committee as a legal framework in an effort to start implementing a social health security scheme. The program's goal was to increase the accessibility of healthcare services to Nepal's poor and marginalized communities. It was also aimed to increase access to people who live in hard to reach areas of the country. Problems, however, remain with financing the effort.
Healthcare as a human right: In 2007, the Nepalese Government endorsed healthcare as a basic human right in its Interim Constitution. Despite this, only 61.8 percent of Nepalese have access to healthcare facilities within a 30-minute radius. Nepal also suffers from an inadequate supply of essential drugs and poorly regulated private healthcare providers. Statistically, Nepal also only has 0.67 doctors and nurses per 1,000 people. This is less than the World Health Organization's recommendation of 2.3 doctors, nurses and midwives per 1,000 people.
Lack of basic health facilities: Around 22 percent of Nepalis do not have access to basic health facilities. The groups who lack healthcare in Nepal tend to be the Dalits from Terai and Muslims. However, there has been a 19 percent increase in the usage of outpatient care by Dalits.
Common diseases in Nepal: The top diseases in Nepal are ischemic heart disease, COPD, lower respiratory infection, diarrheal disease, stroke and diabetes.

 

Oral health: More than half of adults in Nepal suffer from bacterial tooth decay. Bacterial tooth decay can lead to chronic pain, heart disease and diabetes. Many in rural villages do not have access to tooth filling, toothpaste or water. There is a belief among some Nepalese that tooth extraction causes blindness.
Maternal and child mortality rates: There has been a reduction in maternal and child mortality rates.  The rates have decreased from 539 per 100,000 to 281 per 100,000 live births in 2006, according to the DHS survey. The 5 and under mortality rate decreased in rural areas from 143 per 1000 to 50 per 1000 live births in 2009.
Earthquakes: The earthquakes that hit Nepal in April of 2015 are one of the greatest natural disasters in Nepal's modern history, destroying over 1,100 healthcare facilities. Possible Health.org, a global team of people committed to the belief that everyone deserves access to quality healthcare without financial burden, signed a 10-year agreement with their government partners to attempt to rebuild the healthcare system in the Dolokah district, which suffered the destruction of 85 percent of their healthcare facilities.
Government corruption: While there are efforts to improve the lives of Nepalis, corruption exists, according to the Himalayan Times. The Corruption Perceptions Index ranks Nepal 124 out of 175 countries worldwide. This corruption leads to a lack of resources dedicated to healthcare. The Nepali government only allocations 5 percent of its national budget toward healthcare, not enough to create significant improvements.
These 10 facts about healthcare in Nepal illustrate the challenges the nation has faced, as well as the progress that has been made. To help improve healthcare, the European Union provides continual support. In 2019, they gave 2 million pounds of assistance to the country. Moving forward, continued work by humanitarian organizations and the Nepali government is needed to continue improving healthcare in Nepal.
– Robert Forsyth
Photo: U.N. Multimedia
https://borgenproject.org/wp-content/uploads/logo.jpg
0
0
Lynsey Alexander
https://borgenproject.org/wp-content/uploads/logo.jpg
Lynsey Alexander
2020-02-27 14:45:46
2020-02-28 19:07:26
10 Facts About Healthcare in Nepal