Healthcare in Kiribati is Steadily Improving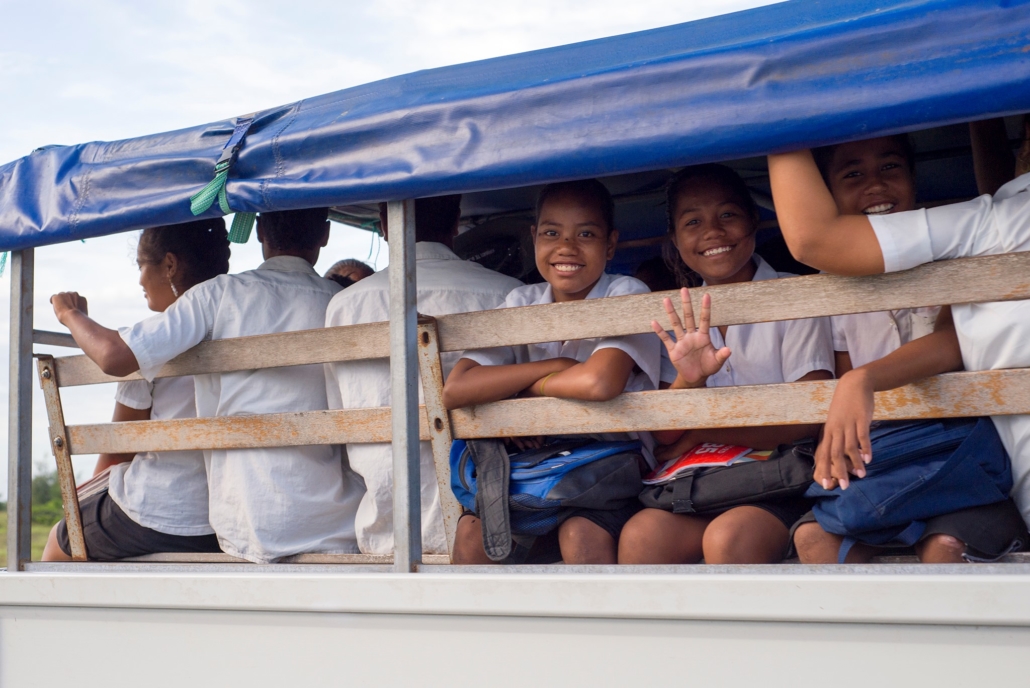 Kiribati is a small island nation in Oceania consisting of 32 atolls, or coral islands. A developing country and former British colony, Kiribati is now home to around 115,000 people. Unfortunately, healthcare in Kiribati is limited and citizens, known as I-Kiribati, suffer from unsafe drinking water and high child mortality rates. But there is a silver lining: healthcare has significantly improved over the past several decades and continues to improve today.
Lingering Healthcare Issues
Lack of access to clean water is one of the largest health issues in Kiribati. Water is largely unsanitary to the point that in 2014, only 67% of I-Kiribati used an improved water source. As a result of this lack of access to clean water, diarrhea and related health issues are common. Only 40% of I-Kiribati had access to adequate sanitation in 2014, exacerbating the clean water issue.
Another major issue is Kiribati's under-5 child mortality rate, which is 50.9 per 1,000 live births. For comparison, the United States has an under-5 child mortality rate of 6.5 per 1,000 live births. Kiribati's under-5 child mortality rate is higher than the global average of 39. Fortunately, child mortality rates in Kiribati have been declining for at least 20 years. The under-5 child mortality rate was 95.5 per 1,000 live births in 1990 and has decreased almost every year since then.
A notable portion of adults in Kiribati smoke, a practice known to cause respiratory complications later on in life. The smoking rate of I-Kiribati over the age of 15 was 47% in 2016, down from over 70% in 2000.
The government funds and operates all health services, which are free for citizens. There are only four hospitals in the country, with 30 health centers and 75 clinics scattered among the islands. Although these health centers and clinics offer care for relatively minor injuries and diseases, I-Kiribati have struggled to find proper care for more serious health concerns. Low-quality healthcare has been an issue as well.
The Kiribati-WHO Country Cooperation Strategy 2018-2022
Fortunately, the government is working with the World Health Organization (WHO) to improve access to quality healthcare in Kiribati. Through the Kiribati-WHO Country Cooperation Strategy 2018-2022 (and the preceding 2013-2017 one), the WHO and other partnered organizations send funds to support government-led efforts to improve health systems. According to a database compiled by the International Aid Transparency Initiative, the WHO has directly contributed a total of $2.6 million for 45 projects in Kiribati.
The government's priorities for this initiative include combating communicable diseases such as tuberculosis and leprosy, which are more common in Kiribati than in any other Pacific country. Additional goals include combating non-communicable diseases and improving the quality, efficiency and accessibility of healthcare. Because the initiative is funding government-led efforts, it will improve health services for the entire Kiribati population.
FSP Kiribati
Local non-governmental organizations are helping to improve living conditions as well. The Foundation of the Peoples of the South Pacific International has a local branch, FSP Kiribati, which has worked in Kiribati for over 20 years. FSP Kiribati partners with other local NGOs and international groups to provide education in areas as wide-ranging as health, civic engagement and sanitation. They teach locals how to cook their produce and help them access clean water, improving their health.
Healthcare in Kiribati has greatly improved due to these efforts. As shown in the data above, the number of people affected by Kiribati's most significant health issues (child mortality rate, tobacco usage, etc.) has steadily decreased over the past decades. Life expectancy has risen from 60 to 66 years between 1990 and 2015. Kiribati's health concerns are not inconsequential, but the government has partnered with international groups to improve the situation. The government's current prioritization of healthcare quality is an important next step.
– Sarah Brinsley
Photo: Flickr
https://borgenproject.org/wp-content/uploads/logo.jpg
0
0
Jennifer Philipp
https://borgenproject.org/wp-content/uploads/logo.jpg
Jennifer Philipp
2020-10-06 15:15:38
2020-10-06 15:15:37
Healthcare in Kiribati is Steadily Improving