7 Facts about Healthcare in Egypt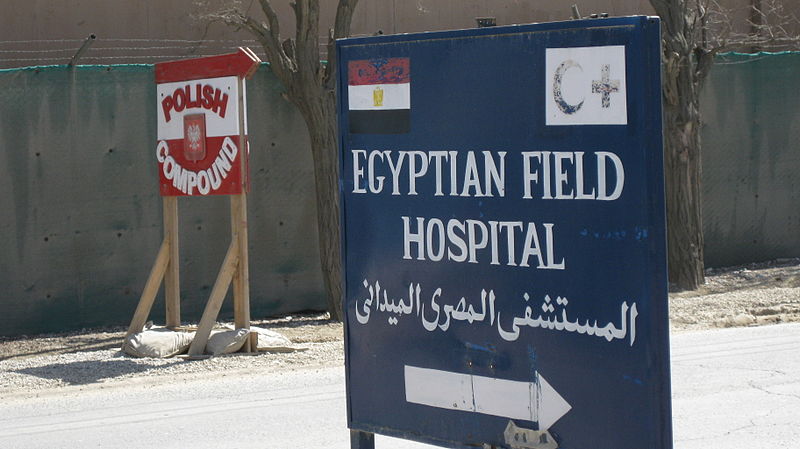 In early 2020, the population of Egypt increased to more than 100 million. Overcrowding in urban spaces, with an estimated 95% of the population living on about 4% of the land, has aggravated pollution and traffic while placing a strain on resources, such as clean drinking water. The poverty rate was at 32.5% in 2019, and unemployment, especially among youths, has elevated the need for affordable, accessible and quality healthcare. In recent years, these concerns have led to the implementation of measures to reform Egypt's underfunded public healthcare system. Here are seven facts about healthcare in Egypt and measures to reform the system.
7 Facts About Healthcare in Egypt
In Egypt, the Ministry of Health and Population governs the healthcare system comprised of the government, public/parastatal and private healthcare sectors. In 2016, reports determined that there were 1.5 beds per 1,000 people This is low in comparison to the world average of 2.7 beds per 1,000 people.
The public/parastatal sector consists of quasi-governmental organizations such as the Health Insurance Organization and the Curative Care Organization. Citizens can obtain insurance coverage via private insurers who have government support. However, many consider services that public healthcare facilities to be low in quality due to years of underfunding. The lack of medical equipment and qualified personnel in combination with low sanitation and compromised safety measures, especially in facilities located in rural areas, compel citizens to turn to private facilities.
Private healthcare facilities consist of nonprofit organizations and for-profit hospitals, clinics and pharmacies. With increased privatization and better quality healthcare, these facilities account for the dominant portion of services that Egypt provides. People largely have to pay expenses out-of-pocket (60% of health spending, as recorded in 2007-2008) and accessible only to people who can afford care. The private healthcare sector is highly fragmented, with the fewest number of beds in comparison to government and public/parastatal facilities.
In 2017, reports determined that the maternal mortality ratio was 37 per 100,000 live births. The ratio has decreased substantially since 2000 when records stated it was at 64 per 100,000 live births. In the past few years, the WHO, UNICEF and UNFPA have worked with the Ministry of Health and Population to improve the quality of obstetric and emergency care, access to family planning as well as midwifery and nursing care.
In 2018, the Universal Health Insurance Law emerged to restructure the healthcare system by providing universal health coverage and making healthcare services affordable to all citizens. In June 2020, The World Bank announced $400 million in support of the implementation of the Universal Health Insurance System. The phased implementation of this law should be complete by 2032. It requires compulsory enrollment by all citizens residing in the country, with vulnerable groups receiving subsidization from the government. This law is also in alignment with the nation's focus on preserving human capital through better prenatal and early childhood care.
In Egypt, hepatitis C, an epidemic that has stretched across three decades, affected an estimated 6.3% of the population. In 2018, The Transforming Egypt's Healthcare System Project emerged in alignment with the WHO's Global Health Sector Strategy on Viral Hepatitis and with active support from The World Bank. The project accomplished mass-screening that tested more than 50 million residents and offered free treatment to more than 2 million patients.
As of July 2020, Egypt has reported more than 4,000 deaths and over 85,000 cases of COVID-19. However, since testing is limited, the actual numbers could be higher. The pandemic has uncovered a lack of sufficient PPE supply and exposed a strained public healthcare system. In May, 2020, The World Bank provided $50 million in funding to Egypt's COVID-19 Emergency Response Project.
Egypt still requires work to reform its healthcare system. However, the implementation of the Universal Health Insurance Law and continued support from international organizations, such as The World Bank, is helping make a change. These combined efforts are working to make quality healthcare accessible to all citizens of Egypt.

– Amy Olassa
Photo: Wikimedia Commons
https://borgenproject.org/wp-content/uploads/logo.jpg
0
0
Kim Thelwell
https://borgenproject.org/wp-content/uploads/logo.jpg
Kim Thelwell
2020-08-18 13:30:30
2020-08-17 09:29:43
7 Facts about Healthcare in Egypt