Energy for All: Empowering Women in Senegal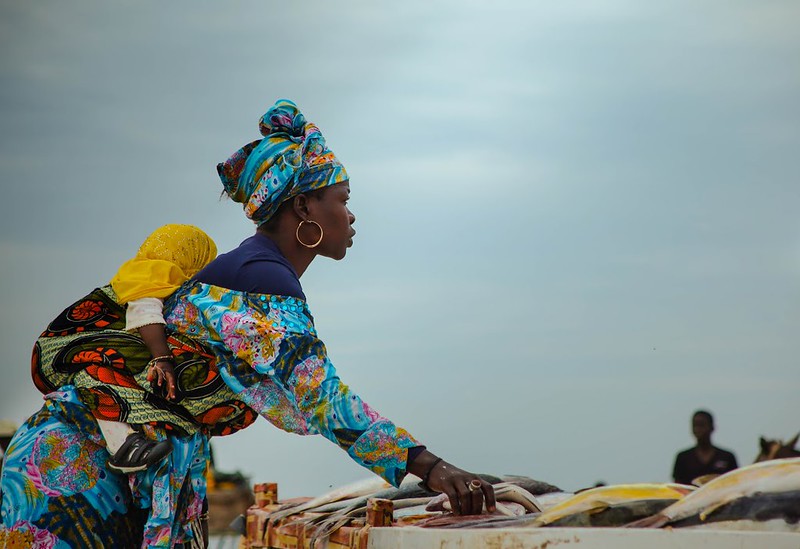 One of the most crucial needs for countries around the world is widespread renewable energy access. In Senegal, limited energy access in rural areas has impeded economic development for years, with only 44% of households in rural Senegal having access to electricity in 2018. With such a lack of access, rural communities are limited to rudimentary energy sources such as wood-burning fires for cooking, lighting, warmth and other needs. For rural Senegalese businesses, renewable energy could dramatically improve food production and work efficiency. For example, instead of drawing water from a well one bucket at a time, farmers in Senegal could simply use a solar-powered water pump, saving a lot of time and expending far less physical energy.

Rural agricultural businesses, like market gardens, are in dire need of these technology upgrades as well as equal energy access between rural men and women. Market gardening is a popular agricultural technique utilized by smaller-scale farmers in Senegal, and most of the market gardening businesses are run by women. In fact, women in Senegal comprise 70% of the total rural employment workforce, making them the cornerstone of the country's agricultural and livestock farming sectors. The empowerment campaign Energy 4 Impact is supporting rural women not only in their pursuit of widespread access to clean and renewable energy but also in the promotion of women's autonomy and equality.
Energy 4 Impact's "Energy Opportunities for Women in Senegal" Project
Energy 4 Impact is a non-profit organization partnering with local businesses to extend access to energy in Africa. It is working alongside Siggil Jigeen, a non-governmental organization that promotes and protects women's rights in Senegal through the Energy Opportunities for Women in Senegal Project. The project aims not only to supply rural communities in Senegal with sustainable, efficient energy, but also to increase women's contribution across the entirety of Senegal's energy value chain. The project is active within the Tambacounda and Kedougou regions in Senegal, marked by characteristically high poverty and unemployment rates, low access to electricity, the dependence on solid fuel, the high level of working poor and the untapped potential for agricultural development.

So far, the program has empowered over "250 women-led Micro and Small Enterprises (MSEs)" in rural areas. It hopes that by increasing the presence of sustainable energy sources, more economic opportunities will manifest themselves for women-run agricultural operations. The project has provided Senegalese women and women-run MSEs with reusable energy technologies (solar-powered pumps, solar lamps and freezers) and improved equipment for crop treatment. Besides supplying equipment, the project has held seminars providing women in Senegal with key entrepreneurial information that further empowers them as businesswomen. The project teaches business skills like record keeping, using financial services, networking and business autonomy, among others. Women are at the heart of Senegal's agricultural scene, and this empowerment campaign has further secured their position as the country's main actors along the energy value chain.
Project Impact
The project's impact on women in Senegal is significant. A study found that married women entrepreneurs who participated in the project were more directly involved in decision-making, household investments/spending and health than other married women. Moreover, it was noted that most of the women who attended the informational seminars were more cognizant of "women's energy needs," their part in the energy sector and the numerous benefits yielded by actively participating in the country's energy sector.

The Energy Opportunities for Women in Senegal Project has made tremendous progress by disseminating useful information and energy technologies throughout rural Senegal, but the country's fight for energy is far from over. Energy access gender gaps and low female employment rates still plague Senegal's urbanized areas. However, Energy 4 Impact has given hundreds of businesswomen in Tambacounda and Kedougou the tools needed to reach out to other women throughout Senegal, and hopefully empower them in the same way that they have been.

– Maxwell Karibian
Photo: Flickr
https://borgenproject.org/wp-content/uploads/logo.jpg
0
0
Kim Thelwell
https://borgenproject.org/wp-content/uploads/logo.jpg
Kim Thelwell
2020-08-18 13:57:07
2020-08-18 13:57:07
Energy for All: Empowering Women in Senegal