Ghana's Poverty Rate and Inequality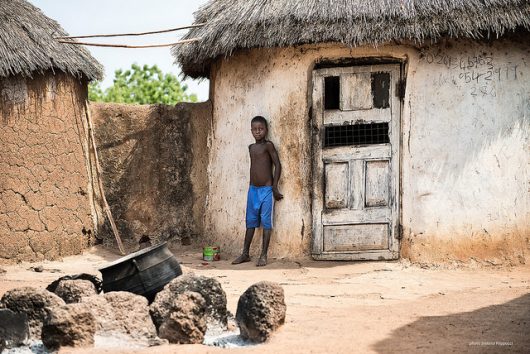 The Ghana poverty rate had a slightly contradictory story since 2005. While economic growth steadily increases by about 7% each year, inequality has increased. Poverty remains a consistent problem in specific areas.
As a result of the discovery of offshore oil reserves in 2007, the economy saw a significant boost in 2010. This boost lifted Ghana into middle-income status. According to UNICEF, the Ghana poverty rate fell from 56.5% to 24.2% between 1992 and 2013. The new millennium took a toll, however, going from a 1.8% decrease in poverty per year in the 1990s to 1.1% since 2006.
Ghana has a huge gap between rural and urban households, which almost doubled since the 1990s. The poverty rate in urban areas at 10.6% is nothing compared to 37.9% in rural areas. Almost four million children continue to live below the poverty line, and poverty reduction is not keeping pace with population growth. A Ghanaian child is about 40% more likely to be impoverished than a Ghanaian adult, a staggering 15% rise from the 1990s.
The World Bank lists Ghana's significant economic barriers as high youth unemployment, ongoing delays in the resolution of debt incurred by energy state-owned enterprises, the high cost of electricity and the need to better match its capacity and the demand for supply. It predicts the country's prospects as "good," providing no unforeseen fiscal problems. Both oil and non-oil sectors will likely improve, allowing economic growth to rise in 2017.
The substantial inequality gap between the richest 10% in the country versus the poorest 10% continues to grow. The wealthiest make up about one-third of national consumption and the poorest consume only 1.7%. By 2006, the richest 20% of the country held more than half of the country's income. In studies between 2013 and 2016, economic growth for the richest percentile was more than 1.4 times greater than the poorest.
The highest levels of Ghana's inequality are found in specific regions. According to UNICEF, "national policy needs to recognize this issue and address effectively why the poorest people in these regions are not experiencing as high growth as other groups." Clearly, something must change before the Ghana poverty rate can truly see an equal decline throughout the country.
– Katherine Gallagher
Photo: Flickr
https://borgenproject.org/wp-content/uploads/logo.jpg
0
0
Borgen Project
https://borgenproject.org/wp-content/uploads/logo.jpg
Borgen Project
2017-08-04 07:30:33
2020-07-14 08:20:08
Ghana's Poverty Rate and Inequality