High Tide, High Hopes: Flooding in Afghanistan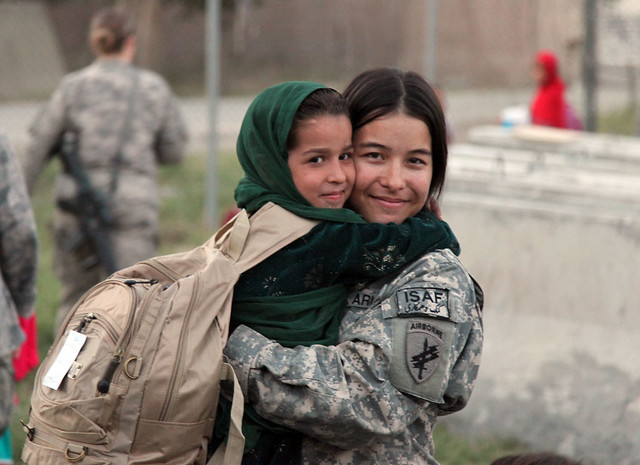 After suffering through an extreme drought for months, Afghanistan now faces a new crisis: severe flash floods. As many as 112,000 people have been affected by the flooding in Afghanistan and entire homes or villages have been swept away. In light of both droughts and conflict, the U.N. has estimated that 6.3 million people will need humanitarian assistance in Afghanistan in 2019. The country has faced extreme adversity and is in desperate need of crucial and life-saving aid.
Drought and Flooding
The extreme drought the country has been facing has made it more difficult for the soil to absorb water, which makes flooding more likely. The El Niño weather phenomenon is also largely responsible for the extreme amounts of rainfall experienced by Afghanistan. Some forecasters have predicted that due to this chaotic weather pattern, rainfall could increase by 40 to 50 percent through May. These chaotic changes in weather have had disastrous effects on Afghanistan and its neighbors. Although the rain has stopped, many in Afghanistan fear that even worse flooding is yet to come. The region is often hit by flash floods due to its rocky terrain, but many claim this is the worst flooding the country has seen in years.
Humanitarian Aid
The International Federation of the Red Cross requested an emergency appeal of 7 million Swiss francs, which they mean to use to support up to 650,000 people affected by the flooding in Afghanistan who need immediate relief. The IFRC wants to use this money to support the Afghan Red Crescent Society, in providing shelter, health care, water and sanitation to those affected by both extreme drought and flooding. Recently, USAID with support of the Department of Defense airlifted over 200 metric tons of relief items regions in Afghanistan. The U.S. also announced that they would be providing an additional $61 million in aid relief funds to provide food assistance, hygiene and safe water.
World Disaster Report
Every year the IFRC conducts a World Disaster Report in order to provide more insight into the causes and effects of disaster situations. The IFRC, in partnership with ARC, launched a campaign last year to research natural disasters in Afghanistan. The report's findings found that not enough money was being invested in risk prevention and a majority of financial aid was being spent after disasters rather than before. It concluded that building resilience and preparedness within communities before disaster strikes is one of the most important factors in reducing the effects of natural disasters.
Extreme drought and severe flooding in Afghanistan have left its people in a state of emergency. The flooding has also begun to hit Afghanistan's neighbors, Iran and Pakistan, and is causing the same kind of destruction and displacement. Thousands have been displaced and even more are in need of immediate humanitarian assistance. Both U.N. organizations and IFRC are providing crucial aid to combat the aftermath of the flooding in Afghanistan.
– Olivia Halliburton
Photo: Flickr
https://borgenproject.org/wp-content/uploads/logo.jpg
0
0
Kim Thelwell
https://borgenproject.org/wp-content/uploads/logo.jpg
Kim Thelwell
2019-07-02 07:30:10
2019-07-01 15:02:11
High Tide, High Hopes: Flooding in Afghanistan