Flooding Disaster in Mozambique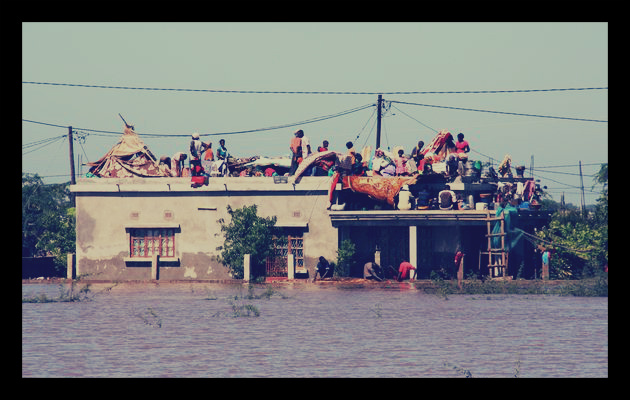 The nation of Mozambique experienced one of the worst floods in recent history due to extremely high amounts of rainfall throughout the month of January. Flooding in Mozambique damaged the province of Gaza. Over 250,000 have been affected by the floods, with 150,000 people forced out of their homes in the province and over 100 killed.
While the victims of flooding in Mozambique are dealing with destroyed homes and families, the natural disaster has been exacerbated by the outbreak of cholera. There have been over 250 cases so far, fortunately, no cases have proved fatal. Mozambique has experienced problems with cholera for years, so their response has been effective thus far. However, the potential for more flooding means that they must remain vigilant.
The complete rebuilding effort is estimated to cost over $30 million, according to The Humanitarian Country Team in Mozambique, an organization comprised of NGO and UN officials. UNICEF itself seeks $6.8 million from this fund to pay for projects to improve the welfare of children and those around them, like building clean water pumps and constructing new homes.
According to Jesper Morch of UNICEF, "emergency supplies and funding has been depleted…we urgently need additional funds if we are to help many children and families recover."
– Jake Simon
Sources: news24, UNICEF, Al Jazeera
Photo: Times Live
https://borgenproject.org/wp-content/uploads/logo.jpg
0
0
Borgen Project
https://borgenproject.org/wp-content/uploads/logo.jpg
Borgen Project
2013-02-24 11:42:02
2020-05-11 03:56:48
Flooding Disaster in Mozambique