New Tech Improves Crop Yields for Farmers in Developing Countries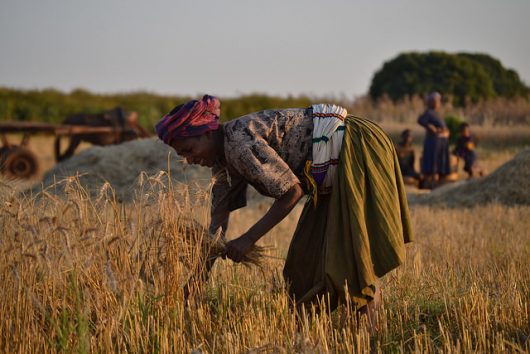 In the last century, worldwide water utilization, most of which is used in agriculture, has surpassed population growth, and many developing countries are facing severe water scarcity. While water usage goes up, climate change brings more droughts and extreme weather, reducing the water available for agriculture. That's why the Food and Agriculture Organization of the United Nations (FAO) has turned to water accounting, a process that measures the efficiency of water use in agriculture and helps farmers in developing countries improve their crop yields.
FAO recently launched WaPOR, which stands for Water Productivity Open-access portal. WaPOR, as its name suggests, is an open-access database that uses satellite data to track water usage. Part of a $10 million project funded by the government of the Netherlands, WaPOR will evaluate water usage in Africa and the Near East, focusing on countries facing water scarcity.
WaPOR measures evapotranspiration, a phase in the water cycle which consists partly of water that evaporates into the atmosphere via plants and foliage. Evapotranspiration provides a measure of the water that plants and crops consume during a growing season and helps farmers understand the efficiency of their water use based on their crop yields. In brief, WaPOR monitors how effective current irrigation schemes are and offers cost-effective solutions for farmers in developing countries.
The program uses satellite data show how many crops farmers produce per cubic meter of water used. Using WaPOR's data, agricultural extension agents help farmers in developing countries create sustainable ways to grow more reliable crop yields. FAO updates WaPOR's water maps every one to 10 days.
The International Water Management Institute, a nonprofit that focuses on sustainable uses of water in agriculture, and the IHE Deft Institute for water Education, the largest international school for water education in the world, will help developing countries use WaPOR by boosting capacity in those areas.
WaPOR allows smallholder farmers to have access to critical information that they didn't have before. This new technology will help farmers improve water availability and protect them from climate change.
– Rachel Cooper
Photo: Flickr
https://borgenproject.org/wp-content/uploads/logo.jpg
0
0
Borgen Project
https://borgenproject.org/wp-content/uploads/logo.jpg
Borgen Project
2017-05-12 01:30:56
2020-05-03 14:22:56
New Tech Improves Crop Yields for Farmers in Developing Countries