How Farm Radio International Aids Communities in Africa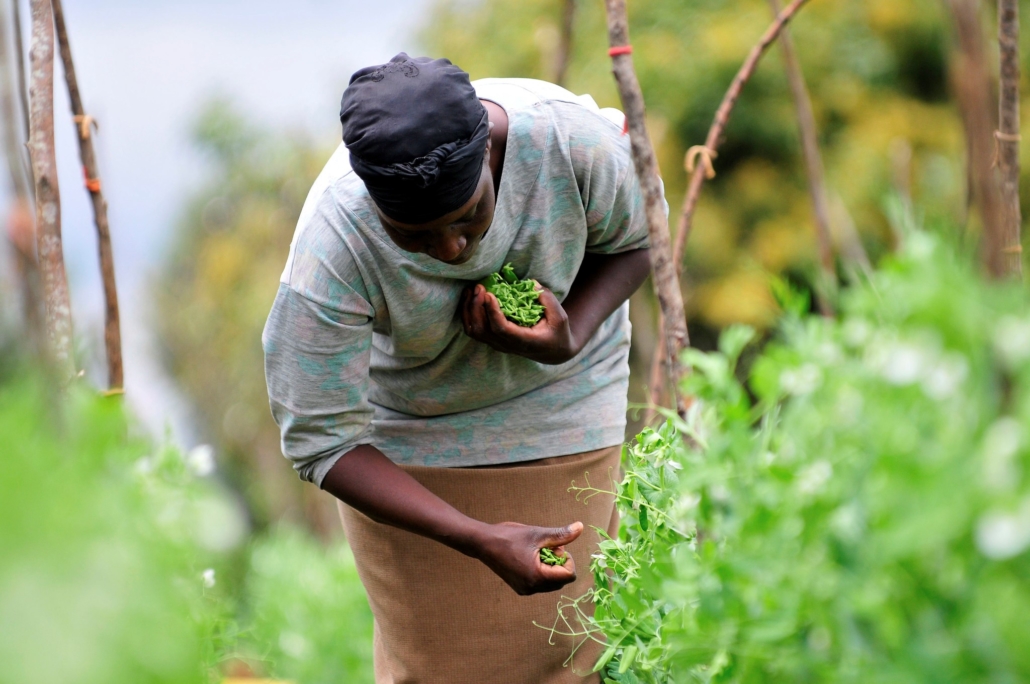 In 2016, the United Nations Food and Agriculture Organization (FAO) released a report stating that most of the world's poor are small-scale farmers living in rural areas. Without targeted efforts to improve the lives of these rural farmers, "the eradication of poverty by 2030 will be impossible." Fortunately, many organizations are committed to these targeted efforts. For example, the Bill and Melinda Gates Foundation supports research into drought and flood-resistant crops that can withstand environmental challenges. Additionally, the foundation supports the World Food Program's (WFP) initiative to purchase excess yields from small-scale farmers. This gives farmers a source of income and allows WFP to provide food aid quicker because their supply is local. Along with these forms of aid, a Candian NGO, Farm Radio International uses radio, a vastly accessible and effective tool, to provide essential information geared towards community development.
Farm Radio International
Farm Radio International focuses its efforts on rural communities in Africa. It has developed broadcasting partners in 41 African countries and has over 100 partners working on radio projects in 11 countries in Africa. In these rural communities, radio is often the primary source of information for small-scale farmers. Farm Radio International recognizes this key avenue of communication and has spent the last 40 years developing radio resources, technologies and projects committed to providing development information to impoverished rural farming communities all over Africa.
Radio is a tremendous tool for development for various reasons. It is widespread and accessible — radio can reach billions of people every year, even rural communities, and it can do so in their native languages. Radios are cheap and convenient. Since they are portable, listeners can work or travel while listening to radio programs. Radio is also often an interactive, allowing listeners to call in and ask questions or provide feedback to broadcasters. Lastly, radio is capable of providing information quickly, making it essential for emergency situations.
Not only does Farm Radio International recognize the usefulness of radio, but it also works to make radio as effective and impactful as possible through three programs: Radio Resources, Radio Innovations and Radio Projects.
Radio Resources
Radio Resources focuses on making broadcasters and their stations the best they can be for small-scale farmers. It provides training and packages for broadcasters to help them improve their stations and connects broadcasters to facilitate online discussions. Radio Resources also relays relevant news to small scale farmers.
Radio Innovations
Radio Innovations develops new technologies that make radio more interactive and a staple in these communities. It uses new technologies to connect audiences and broadcasters. For example, it developed text message alerts to notify farmers when it is time to tune in for the broadcast. The project is working to create a large range of programs to have the greatest impact possible such as cooking series, drama series, farmer development strategies and weather advisory.
Radio Projects
Radio Projects uses on the ground research and consultations to develop radio programs that target specific needs in the community. Some Radio Projects topics include:
Farm Radio International works directly with communities and individual farmers. For example, in Ghana, Farm Radio International started radio programs addressing the chronic malnutrition found in the country. These programs educated farmers on low-cost and highly effective behavioral changes to increase yields.
One man, Peter Bongkumum, explains the impact of Farm Radio International; he now uses strategies such as planting in rows, using fertilizers and reducing the number of seeds in each hole to have better and cheaper yields.
Bongkumum says, "I am very happy and very proud of myself and my farm… I'm using the higher yield and income to pay my school fees, as I am doing an online learning course on education."
Farm Radio International is uplifting small-scale farmers, a group disproportionately impacted by global poverty, by putting information and resources directly into their hands. Through interventions like these, global poverty reduction is within reach.
– Paige Wallace
Photo: Flickr
https://borgenproject.org/wp-content/uploads/logo.jpg
0
0
Kim Thelwell
https://borgenproject.org/wp-content/uploads/logo.jpg
Kim Thelwell
2020-09-06 07:30:54
2020-09-04 08:24:03
How Farm Radio International Aids Communities in Africa