5 Facts About Workers' Rights in China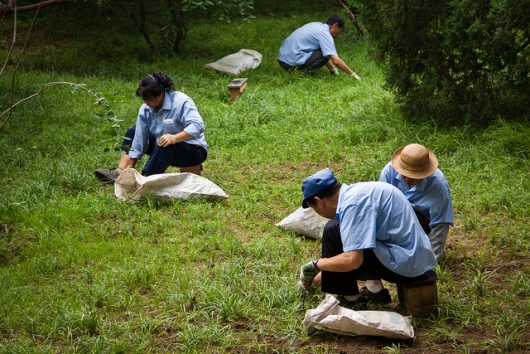 While China has grown to be one of the world's largest economies, nearly 500 million citizens still live on less than $2 a day. As China's economy booms, its laborers suffer. While the struggle for workers' rights in China has been arduous, workers are collectively making their voices heard and are finding power in strikes and protests.
Employers tread on workers' rights – Independent labor unions are illegal in China. The government only endorses one union, known as the All-China Federation of Trade Unions (ACFTU). All other unions fall under their hierarchical control. Since ACFTU is tied to the government, it prioritizes government stability. Most workers do not see it as a reliable advocate for their rights.China Labor Watch (CLW), a workers' advocacy group, investigated working conditions at Catcher Technology Co., a company that manufactures parts for Apple, Inc. CLW discovered many instances of unpaid overtime work, forced improper handling of toxic materials and work on machines without proper training. Workers report feeling nauseous from the fumes, getting headaches from the noise of the machines––and working so hard that their hands turn white.
Law fails to protect workers' rights in China – Under Chinese law, workers are technically guaranteed the right to a 40-hour work week with overtime pay, a minimum wage and social security benefits. But enforcement is down to the local governments. Unfortunately, underfunded and understaffed local governments often ignore violations of workers' rights in China.When violations are reported, documented proof of employment is required to take employers to court. However, the rise of the "informal economy" in China means that many migrant workers are working without formal contracts. They are not officially employed anywhere, moving to and from companies to work during peak production seasons.
Labor activists are changing the landscape – But Chinese workers are standing up. Approximately 600 worker strikes or protests were reported in 2017 alone, but estimates accounting for unreported strikes in recent years are even higher. In 2010, it was China's youth that led the way. At the Nanhai Honda factory, a 23-year-old named Tan Guocheng led a 19-day long strike of young workers demanding higher wages––and they were victorious.When the Lide shoe factory decided to relocate in 2014, it did not consult its workers; instead, it provided them with little to no compensation. Workers came together to demand fair compensation for the relocation and the welfare benefits the company already legally owed them but had not been paying them. In a collective bargaining process that lasted for over nine months, the company was forced to compensate its workers and finally cover their social insurance and housing funds.
The Chinese government cracks down on activists – In March of 2016, eight workers were sentenced to up to eight months in prison just for protesting their low wages in public. They were charged with the crime of "severely obstructing social-administrative order."Wu Guijun used to be a factory worker and is now a dedicated labor activist. After organizing a protest of two hundred people, he was detained for more than a year. His crime? "Gathering a crowd to disrupt traffic." Guijun was eventually acquitted.
NGOs fight for workers' rights in China – After Guijun was acquitted, he was compensated by the government and used that money to found a labor rights group called Xin Gong Yi. This nongovernmental organization (NGO) stands up for workers by giving them legal advice.The Panyu Workers' Service Centre, an NGO based in the city of Guangzhou, advocates for better labor laws. They submit key research reports to the Chinese legislature, stressing the importance of protecting all citizens equally. For example, they helped draft a new social security law in 2008 that increased the legally mandated welfare benefits for workers.
China's economic prosperity is built on the backs of its laborers. But, when they engage in collective action and demand to be treated fairly, they can be a pivotal political force. Panyu activist, Zhu Xiaomei, explains in the documentary "We the Workers": "There's only one way: solidarity."
– Ivana Bozic
Photo: Flickr
https://borgenproject.org/wp-content/uploads/logo.jpg
0
0
Borgen Project
https://borgenproject.org/wp-content/uploads/logo.jpg
Borgen Project
2018-09-30 06:30:07
2019-07-19 08:04:09
5 Facts About Workers' Rights in China