10 Facts about South African Corruption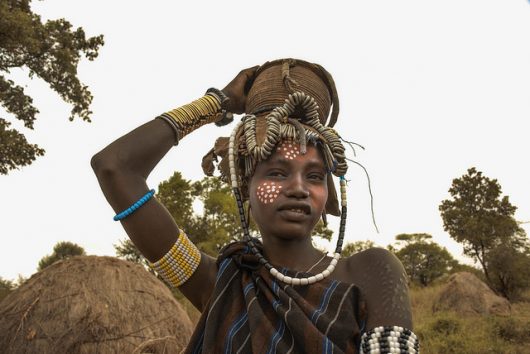 South African corruption is widespread, affecting educational sectors and police, and non-enforcement of anti-corruption laws. Corruption disadvantages citizens and hurts the poor in particular. Some efforts are being made to fight corruption as a few perpetrators are currently being prosecuted and a new government is vowing to fight corruption. In the text below, 10 facts about corruption in this country are presented.
10 Facts about South African Corruption
The inspiration for the fight against corruption comes from the past and past policies in particular. The policies of Nelson Mandela can serve as great examples, as he instituted corruption investigation programs, starting from sports such as rugby all the way up to the government. Additionally, in 2001 Mandela warned of the growing corruption in the post-apartheid government and urged South Africa's African National Congress to watch for racism and corruption in its own ranks.
Citizens care about stopping corruption. In South Africa, the proportion of people who think that tackling corruption should be a national priority almost doubled between 2006 and 2011, from 14 percent to 26 percent, respectively. This indicates that the South African people want reform and changes within their government.
Bribes are not the main problem but diverting public funds to the private sector is. While bribery between individuals is not as common as in other countries, the major sort of South African corruption occurs with the usage of funds and tax dollars in the private sector. This means that while corruption is often harder to identify, the source of the problem can be found and divergence of funds stopped by using already existing anti-corruption forces.
Former President Jacob Zuma is currently being investigated. Although Zuma is not yet being persecuted for bribery and corruption, in August 2018, a public investigation of the top tier of the president's government started. According to the State of Capture report released by South Africa's anti-graft body, the Gupta business family may have used their money to influence Zuma's choice of minister.
The Gupta family is suspected of offering millions for certain appointments. In 2015, Deputy Finance Minister Mcebisi Jonas was offered about $41 million by businessman Ajay Gupta as an incentive to become finance minister.
The Gupta family has had their assets seized. The Guptas consist of three Indian brothers who built a business empire using their ties to President Jacob Zuma and his allies. Recently, they had over $21 million at their Johannesburg residence seized after an investigation into corruption in a dairy farming operation. This money was intended as an aid for poor dairy farmers, but instead, the money went to one of the Gupta brothers and some of their associates. This is the first big result of the investigation in corruption and shows that it is possible to expect real charges and consequences for the actions of criminal offenders.
Corruption stems from post-apartheid conditions. After dismantling the racially segregated apartheid system in the 1990s, hopes were alive that opportunity would increase and corruption decrease. The ruling party, the African National Congress (ANC), has instead been accused in many cases of corruption.
Many watchdog organizations are taking action in South African corruption. For people living in South Africa, several organizations provide protection. The Public Protector allows anyone to report corruption and carries out the investigation into constitutional violations. Additionally, the Open Democracy Advice Centre advocates for legislation that would increase government transparency.
Education programs can be implemented. In addition to the organizations fighting corruption, current leaders are looking towards the future. In the past, black Africans have been disadvantaged in schooling and corruption has begun at the lowest level, but as new generations emerge, the focus must be on creating a new culture of responsibility for the people.
The new president has vowed to clean up corruption. In his State of the Union of February 2018, the newly elected President Cyril Ramaphosa promised to "turn the tide of corruption" within South Africa. While he has kept some previous appointees from Zuma's government, his term indicates steps towards improving the corruption in South Africa.
While the struggles against corruption in South Africa are far from finished, the future promises changes. With citizens who care about ending corruption and holding officials responsible for their actions, South Africans have a great opportunity to improve the quality of life in their country.
– Grace Gay
Photo: Flickr
https://borgenproject.org/wp-content/uploads/logo.jpg
0
0
Borgen Project
https://borgenproject.org/wp-content/uploads/logo.jpg
Borgen Project
2018-10-03 15:40:29
2019-07-19 07:41:57
10 Facts about South African Corruption