Poverty in Guyana: Educate, Fund and Build Medical Network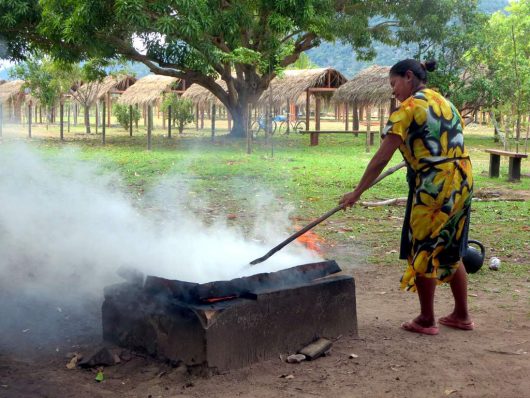 The third-smallest South American country came into independence in 1966 after more than 340 years of colonial control by the Dutch, British and French. Slavery and indentured servitude brought immigrants from several continents, giving Guyana one of the most ethnically diverse populations globally. Many ethnic origins are international, and many people choose to leave and live in other countries. Guyana has one of the worst net migration rates in the world as more than 55% migrate to find work.
Economy
Sixty percent of the country's gross domestic product is represented by six exports: sugar, gold, bauxite, shrimp, timber, and rice. Guyana was once a powerful producer of sugar, yet its production sunk to an all-time low in 2014. More recent crop production numbers have shown an improvement. A 2015 submission to the Guyana Sugar Corporation Commission of Inquiry reported reaching 94 percent of productivity goals in the first half of that year.
With somewhat recent estimates stating that 35% of the population lives in poverty, Guyana is one of the world's poorest nations. (2012 Gross National Income (GNI) per capita: $3,410-USD, 2011: $2,900-USD)
Education
Less than 3.5% of Guyana's GDP goes toward education expenditures. Less than 90% of people age 15 and over have attended school, and the average school-life expectancy is 10 years.
In its population, 27% of which are children under the age of 15,  just 281,000 people use the internet. More than a quarter of the population are without cellular telephones. Of those 199,607 0-14-year-olds, 16% are child laborers.
Health
There were 100 HIV/AIDS-related deaths in 2015. With a population of less than 800,000, that number is staggering. In that year there were nearly 8,000 people living with HIV and AIDS in Guyana.
The cause for low numbers of doctors and hospital beds is very low health expenditures. The country has a low life expectancy, 165th in the world at 68.4%. This is likely due to the populations' increased exposure to major infectious diseases like hepatitis A and malaria.
Water supplies are endangered by sewage, chemicals, and well water pollution by saltwater from the sea.
Solutions
According to the CIA world factbook, the government remains maligned in sizable debt servitude despite the Inter-American Development Bank canceling more than $450 million of their debt a decade ago. While that brought the debt-to-GDP ratio down from 183% in 2006 to 67 percent in 2015, the country sorely needs investments in infrastructure and an influx of skilled workers.
Coordinating with international health organizations to develop research facilities would develop a premier health care network.
Currently, the nation's largest university focuses mainly on agricultural sciences. While the Pan-American Health Organization maintains an office in the country, working to expand upon that network would prove beneficial.
Developing a health care network on the northern-most coast of South America would aid in fighting infectious disease in Guyana. This creates a need to improve its poor infrastructure and bring skilled medical professionals back into the country.
The focus on improving health conditions in Guyana is the first step toward a stronger economy. Improving health conditions is done by investing more resources, educating physicians and keeping those doctors from emigrating by buying more hospital beds. The possibility of creating an infrastructure around medical research facilities could benefit the region, keep and draw skilled health professionals in and to Guyana.
– Shaun Savarese
Photo: Flickr
https://borgenproject.org/wp-content/uploads/logo.jpg
0
0
Borgen Project
https://borgenproject.org/wp-content/uploads/logo.jpg
Borgen Project
2017-03-10 01:30:04
2020-05-20 15:58:45
Poverty in Guyana: Educate, Fund and Build Medical Network