5 Facts About Hunger in Cambodia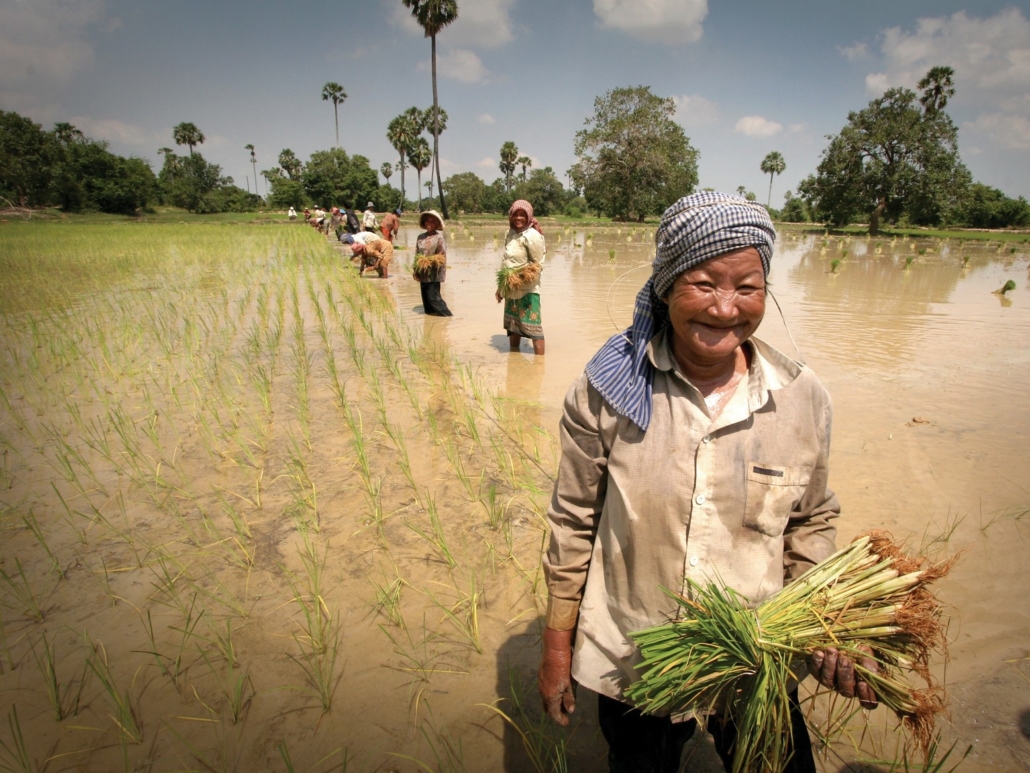 Hunger is an issue that plagues much of Southeast Asia — 9.8% of the population experiences undernourishment, which equates to 27.8 million people. Cambodia, a developing country between Thailand and Vietnam, remains one of the poorest nations in Southeast Asia. Although Cambodia has made considerable strides in diminishing poverty rates and growing the economy over the years, food insecurity is still an ongoing and serious issue. Here are five facts about hunger in Cambodia and what some, like the World Food Programme (WFP) and Action Against Hunger in Cambodia, are doing to eradicate it.
5 Facts About Hunger in Cambodia
Political Instability: Political instability has been a major contributing factor to chronic hunger in Cambodia. The country has suffered many years of war, particularly the Khmer Rouge from 1975-1979, which depleted natural resources.
Undernourishment: Around 15% of the country's 16 million people suffer from undernourishment, according to the

World Food Programme

. This percentage amounts to more than 2 million people throughout the country. 

Agriculture and Natural Disasters: Around 79% of the Cambodian population lives in rural areas, and 65% rely on agriculture, fisheries and forestry

to survive

. Natural disasters, like floods and droughts, often threaten the country and therefore are extremely damaging to the food system.

Rice and Seasonal Shortages: Of the country's 1.6 million households, two-thirds face seasonal shortages each year. Many Cambodians are rice farmers. In fact, rice alone accounts for as much as

30% of household spending

. 

Chronic Malnutrition and Stunting: About 40% of Cambodian children suffer from chronic malnutrition, which stunts the growth and cognitive development of 32% of Cambodian children under 5-years-old. This high statistic is mainly due to nutrient deficiency. According to World Vision, this stunting contributes to "increased child mortality as children are more vulnerable to infection and disease." Additionally, 10% suffers from wasting, low weight to height ratio.
The World Food Programme
Since 1979, the year the Khmer Rouge ended, the World Food Programme has helped vulnerable Cambodians "meet their emergency needs and have access to nutritious, safe and diverse foods." WFP also works toward enhancing long-term food and nutrition security for Cambodian families.
In order to meet its goal of terminating hunger in Cambodia by 2030, the WFP is working with the Royal Government of Cambodia to create programs that promote access to nutritious diets within the country and to strengthen systems to be nationally-owned. One example of this is the WFP-supported home-grown school feeding program. The WFP is working to transition the program to a "nationally-owned home-grown school meals model" that "sources ingredients from local farmers, incorporates food quality and safety, encourages community ownership, and supports local economies." 
Action Against Hunger
Similar to the World Food Programme, Action Against Hunger is also working to end hunger in Cambodia. The organization has been serving the nation since 2013. In 2018, Action Against Hunger reached 11,291 children with lifesaving nutrition and health programs, provided 2,378 people with Water, Sanitation and Hygiene (WASH) interventions and supplied 27,568 people with food security and livelihoods programs. 
These five facts about hunger Cambodia show that though hunger is still an issue that plagues the nation, organizations like the World Food Programme and Action Against Hunger are helping to reduce it. Hopefully, with continued effort, hunger will continue to subside in the country.
– Emma Benson
Photo: Flickr
https://borgenproject.org/wp-content/uploads/logo.jpg
0
0
Kim Thelwell
https://borgenproject.org/wp-content/uploads/logo.jpg
Kim Thelwell
2020-06-30 01:30:32
2020-06-23 08:02:24
5 Facts About Hunger in Cambodia