10 Questions About Desertification Answered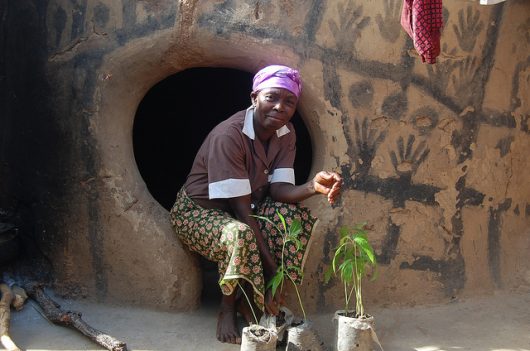 According to the U.N., desertification is one of the greatest environmental challenges people face today. Often a poorly-understood phenomenon, desertification can mean hunger, economic crisis or death for those living in poverty. Below are the answers to common questions about this challenge.
Desertification FAQ's
What is desertification? This refers to the process of fertile land becoming unproductive. This means that the land struggles to grow any type of vegetation due to lack of minerals and nutrients in the soil.
What causes it? Desertification can be caused by many factors, including deforestation, overpopulation, poor agricultural practices or climate change.
What are some misconceptions about it? Although the word "desert" is normally associated with sand, desertification does not necessarily mean the land is becoming sand-covered. Instead, this occurs when a dryland ecosystem, or ecosystem that lacks water, becomes unproductive due to the tolls of the environment or human beings.
Where does it happen? This can happen anywhere as long as there is land with soil. Typically, the phenomenon is seen in drylands that suffer from droughts or heavy amounts of migration.
How are is this related to poverty? According to the U.N., there are roughly two billion people who live and depend on dryland ecosystems, and up to 90 percent of those live in developing countries. These dryland ecosystems are prime environments for desertification to occur.
How does it affect poverty? A population in poverty that suffers from desertification can become further impoverished due to the lack of sustainable land. It can lead to starvation in developing countries.
What does it mean for everyone else? When desertification threatens those in poverty, it also threatens global security. It can influence war, political unrest and mass migration.
What can be done to prevent it? To prevent desertification caused by humans, it is beneficial to work with farmers to apply sustainable farming practices before it occurs. Preventing overpopulation is also important.
What can we do to aid those in poverty who suffer from desertification? According to the International Fund for Agricultural Development (IFAD), the most efficient way to aid those in poverty is to work with them to restore their own land. This restoration includes three approaches: resting, reseeding and planting.
Can it be reversed? Reversing desertification is challenging, but it is possible with dedication. In 1994, the United Nations Convention to Combat Desertification (UNCCD) was established in order to manage and develop land that has succumbed to desertification. Strategies such as reforestation, soil hyper-fertilization and water management have been implemented in order to begin salvaging lands affected by it.
In 2003, then-U.N. secretary-general Kofi Annan declared desertification to be "both a cause and a consequence of poverty." Using sustainable farming methods, we can fight the consequences of desertification and work to end poverty around the globe.
– Morgan Leahy
Photo: Flickr
https://borgenproject.org/wp-content/uploads/logo.jpg
0
0
Borgen Project
https://borgenproject.org/wp-content/uploads/logo.jpg
Borgen Project
2017-05-16 01:30:54
2021-12-13 06:56:04
10 Questions About Desertification Answered