Ending the Stigma: How Immigrants Benefit Italy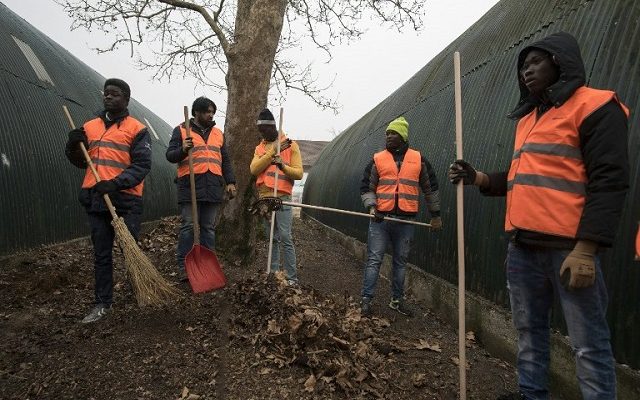 Immigrants, including refugees and asylum seekers, have been stigmatized across Europe, often labeled as benefit thieves and criminals. And in most situations, this population is never given the opportunity to prove otherwise.
These negative stereotypes have heavily impacted the way locals perceive immigrants; this perception occurs so much so that locals have been unable to detach the person from the stereotype, making it difficult to change public opinion. The first step in breaking these negative perceptions is to highlight the ways in which immigrants enrich our lives, communities and economy. Immigrants have been negatively stereotyped for too long, and it is time for this to change — immigrants benefit Italy in numerous ways.
Projects to integrate immigrants have been set up across Italy, many of which involve immigrants being given various jobs in their new communities. This has not only proven to benefit the communities, but it has also helped tremendously with the integration of the new arrivals and changing overall local perception. Below are some examples of how immigrants benefit Italy.
How Do Immigrants Benefit Italy?
Firstly, the jobs that migrants accept are often those in the marginalized and lower-paid job sector — a sector that many Italians refuse to work in because of the lower wages and associated stigmas. Immigrants, though, are accused of "stealing jobs" from hardworking Italians.
But in reality, this is not the case. Migrants are merely filling the gaps, leading to Italian social advancement. If it were not for migrants, this job sector may have never been filled, thereby leaving gaps in society.
Secondly, immigrants play a crucial role in Italian development. Italy has an old population — one in ten Italians are over the age of 75. On the other hand, migrants and refugees coming to Italy tend to be young, only one in a hundred are over the age of 75.
Immigrants Boost the Economy
This means that rather than immigrants taking from Italian pensions, they work to enhance them through economic contributions. Immigrants are thought to take from society rather than give, yet more than 600,000 Italian pensions have been received thanks to immigrants.
Thirdly, because of the large population of pensioners in Italy and its large number of citizens emigrating elsewhere, holes are being left in the economy. This is where migrants come to the rescue and have filled such need to help improve the Italian economy.
This is true for many European countries with aging populations. For example, in recent years non-EU-citizens contributed around €16.5 billion ($19 billion) to the Italian economy, compared to the €12.6 billion ($14.5 billion) they received. These figures further clarify how migrants benefit Italy.
Creating an Environment for Immigrants to Thrive
Integration is key to the success of migrants in Italy. As of now, it is mostly small towns taking on the task of integrating and housing immigrants; these communities accomplish such a feat in the face of adversity and negative perceptions. As a result, they truly are paving the way for immigrant integration.
With the rate at which Italians emigrate elsewhere, small Italian towns in the south of Italy have heavily relied on immigrants to breathe life back into increasingly stagnant areas. In turn, immigrants have begun to rebuild the sense of community and home in places they were once unwelcome.
In times where immigrant lives are being threatened, it is imperative to create safe spaces and communities where immigrants can integrate without the threat of persecution. It is time for the rest of Italy to do just these measures, and reap the benefits brought about by immigration.
– Trelawny Robinson
Photo: Google
https://borgenproject.org/wp-content/uploads/logo.jpg
0
0
Borgen Project
https://borgenproject.org/wp-content/uploads/logo.jpg
Borgen Project
2018-08-14 05:21:07
2019-11-21 12:03:32
Ending the Stigma: How Immigrants Benefit Italy