The Reality of Elderly Poverty in Vietnam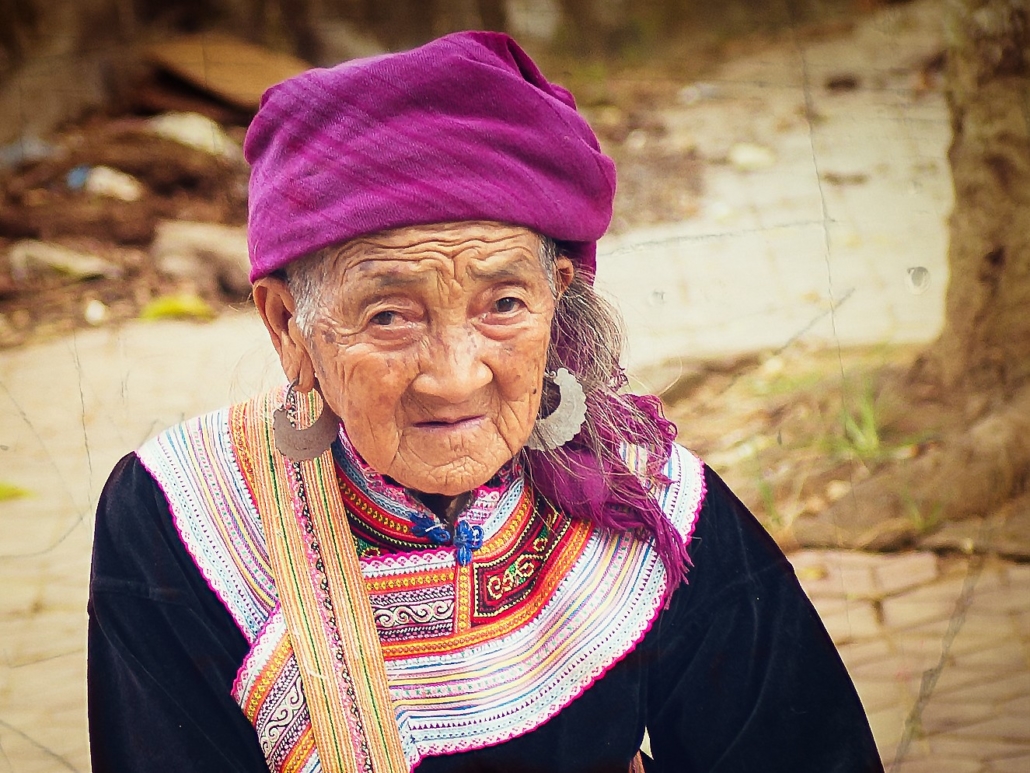 Elderly poverty in Vietnam is a significant issue considering that Vietnam currently has one of the highest rates of aging populations in the world. Right now, Vietnam is still a young country, despite the fact that its elderly population has increased from 4.9% in 1975 to 7.9% as of 2020. There is reason to have some concern over the aging population. Even just between 2009 and 2019, the elderly population older than the age of 60 increased by 2%. The World Bank has calculated that Vietnam could be the country that is aging fastest globally.
A Closer Look at Elderly Poverty in Vietnam
This aging is due to an increase in life expectancy, which rose by 21.6 years from 1950-1955 to 2010-2015, as well as a decrease in fertility rates in developing countries, from 6.1 children in 1950-1955 to 2.7 children to 2010-2015. By 2050, the percentage of Vietnamese people older than 60 could be one-third of the population, doubling from 11.9 million to 29 million. Among other implications, an aging population in Vietnam could devastate the quality of life for elderly Vietnamese people, especially those already in poverty.
The Need to Work
According to a statistic from the United Nations broadcasted by Channel News Asia, 40% of the Vietnamese elderly population are still working in some capacity, well beyond the normal retirement age in comparison to other nations. Even with work, the Vietnamese elderly's typically low-income salaries cannot provide the benefits of proper care and shelter. According to CNA Insider, about seven out of 10 elderly people in Vietnam work in the "informal sector," holding jobs such as trash collectors, taxi drivers and street vendors, all of which can be taxing on an elderly person.
The elderly in poverty in Vietnam have even more financial difficulty as they face higher medical costs with their growing ages. About 39.9% of the elderly in Vietnam exhibit some level of poverty and must rely upon pensions from their government for their basic needs. Yet, these pensions have limitations. Only about one in five of the Vietnamese elderly qualify for pensions; a person younger than the age of 80 must "be officially identified as poor" to receive benefits, a very broad title that many in poverty do not obtain. With age, this lack of support pushes into poverty many elderly who were not formerly impoverished.
Specific Vulnerability
According to a study published in the Journal of Population and Social Studies, despite an overall concern for the Vietnamese elderly, specific groups face an increased likelihood of enduring poverty in comparison to others. Elderly Vietnamese people who live in rural areas are more susceptible to poverty than those in urban areas. The elderly who do not identify with the majority ethnicity in Vietnam, Kinh-Hoa, are also more likely to experience poverty. Such disparities in poverty among the Vietnamese population have led to discussions about how Vietnamese policy can better support minority groups and those in rural areas in addressing the overall issue of elderly poverty in Vietnam.
Growing Support
Many organizations and nations are joining in the effort to alleviate elderly poverty in Vietnam. The Japanese International Cooperation Agency recently teamed up with the World Bank to launch an initiative to develop Vietnamese policy aimed at establishing new structures of state elderly care. This plan seeks to establish better social services to address the elderly in poverty in Vietnam. The initiative consisted of three phases of programs from August 2019 to April 2020 and considers the policies of countries like Thailand, which offers case studies of elderly policy. The former programs mentioned educated policymakers in Vietnam about new models of elderly care. Such a move by Japan also brings hopes of further cooperation between the two nations, which have traditionally had tense relations.
The United Nations Population Fund has also begun working with the Vietnam Committee on Ageing in order to offset the rapidly increasing older population's effects on the economy. In doing so, the U.N. seeks to develop multiple programs that provide socioeconomic development within Vietnam while supporting the elderly who are in desperate need of government assistance. For example, the U.N. worked with Vietnamese leaders on a resolution in 2017 that called for "population work" to examine how people of different ages experience the rapidly aging population in Vietnam. The U.N. is continuing to support Vietnam with its vast data resources to better develop a policy for elderly care.
Furthermore, global institutions are making an effort to support nations' elderly populations. The future is bright for the Vietnamese elderly in poverty, but much more work is necessary to ensure that they have a good quality of life. Supporting global institutions that aid the elderly in poverty can help in the fight against general global poverty.
– Rachel Reardon
Photo: Flickr
https://borgenproject.org/wp-content/uploads/logo.jpg
0
0
Jennifer Philipp
https://borgenproject.org/wp-content/uploads/logo.jpg
Jennifer Philipp
2022-02-15 01:30:22
2022-03-03 07:26:06
The Reality of Elderly Poverty in Vietnam