E-commerce Brings Opportunities to Rural Communities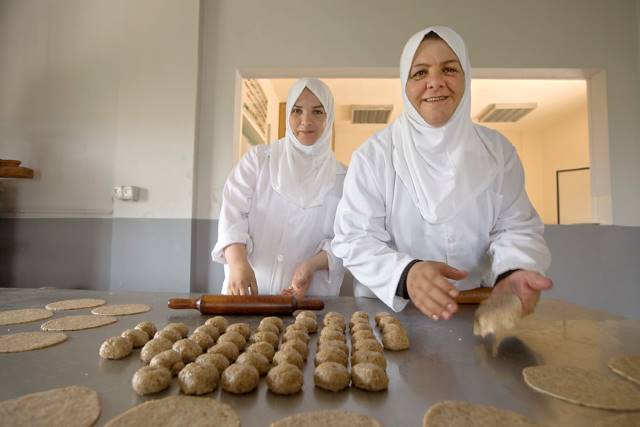 Rural commercialization continues to grow in Latin America as communities increasingly turn to e-commerce to conduct business and make purchases. In 2020, retail e-commerce sales rose by 63.3% in Latin America. The COVID-19 pandemic is a driving factor in the growing popularity of e-commerce in the region as digital platforms to purchase and sell negate the need for physical contact. According to a study by Karine Haji, e-commerce brings opportunities to rural communities to improve their quality of life. E-commerce has the potential to engage rural communities and provide the opportunity for those communities to participate in the consumer market unlike ever before.
Rural Opportunities with E-commerce
Consumer market demand is increasing in rural regions and with that comes increased financial inclusion and access to products not typically seen in the region. According to the United Nations Conference on Trade and Development, rural markets are expanding at a faster rate than urban markets in many countries. Rural communities typically have a short supply of retail stores, products and e-commerce that offer the opportunity to fill this gap. Not only can rural areas access more consumer goods due to e-commerce but they are also able to avoid the difficulties of traveling to urban centers to purchase goods. E-commerce brings opportunities to rural communities by alleviating the burden of transportation and ultimately saves money. The expansiveness of e-commerce allows rural sellers to make sales on a more broad and dynamic scale rather than limiting their reach to customers in their immediate vicinity.
Social Commerce Provides Inclusivity for Rural Communities
Social commerce is a trend occurring in the e-commerce realm that connects suppliers with local communities. The concept of social commerce is based on the market model and uses existing social platforms. Originating in Colombia and launched in 2018, Elenas is Latin America's first social commerce marketplace and has increased services to communities all over the region. Many sellers on Elenas are housewives or students and large portions of Elenas sales come from rural communities. Furthermore, the research team behind Elenas has found that the impact of the company directly affects social and economic conditions for women. In 2021, Elenas launched in Mexico and became a popular employment opportunity for unemployed women in the country. E-commerce brings opportunities to rural communities, especially women and students who seek economic opportunities and employment.
E-Commerce Brings Opportunities to Rural Communities in Brazil
Brazil is embracing e-commerce as an inclusive and sustainable economic alternative to traditional consumer markets with the goal of alleviating poverty and improving the quality of life for its people. Brazil is a leader in e-commerce in Latin America and seeks to expand its interests. According to the 2021 eEbit Webshoppers report, Brazil's e-commerce activity rose by 31% in the first six months of 2021. The Brazilian government supplied pandemic relief funds to citizens through digital wallets, providing access to online stores. Brazil has also taken steps to bridge the digital divide by implementing national broadband plans. Increased internet access offers inclusivity and access to consumer markets typically out of reach to rural communities.
E-commerce Inclusive Opportunities for Rural Communities
As rural communities continue to engage with e-commerce, they begin to emerge in the global supply chain, ultimately generating wealth for the community and by the community. E-commerce brings opportunities to rural communities as well as a sense of ownership and economic engagement, ultimately giving power to marginalized communities. Additionally, it nourishes job creation and industry development. E-commerce also generates the funds that a community needs to improve infrastructure and increase broadband connection. Several countries in Latin America embrace the benefits of e-commerce as a proven inclusive and sustainable economic opportunity for marginalized communities.
– Jennifer Hendricks
Photo: Flickr
https://borgenproject.org/wp-content/uploads/logo.jpg
0
0
Saiesha
https://borgenproject.org/wp-content/uploads/logo.jpg
Saiesha
2022-03-26 01:30:26
2022-03-28 07:23:56
E-commerce Brings Opportunities to Rural Communities