Diversification to Reduce the Suriname Poverty Rate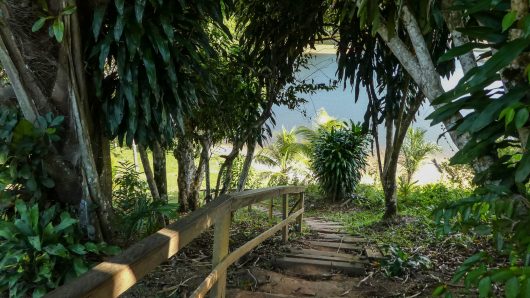 The Suriname poverty rate is 47 percent. It is estimated that more than 6 percent of the population suffers from multidimensional poverty, lacking good health, education and standard of living.
Malnutrition is a rampant problem. Many children are hospitalized for malnutrition and suffer lasting effects that extend into adulthood. In recent years, AIDS has also become one of the primary causes of child mortality.
The education system in Suriname is also wanting. At the same time, as many teachers are poorly trained, many students, mostly boys, leave primary school at an early age. The children that leave school are often forced to work. It is estimated that 8 percent of children between 5 and 14 engage in child labor under difficult working conditions.
As for the girls that are either discouraged from attending school or leave early, many are subjected to sexual exploitation and trafficking. Both inside and outside of prostitution, violent abuse toward children is a rampant problem.
Though the Suriname poverty rate is high, the country's per capita income is also relatively high, standing at almost $10,000. Inequality between different geographic regions and ethnic groups accounts for the coexistence of the high national income and the high poverty rate.
The Surinamese economy relies on the extraction and exportation of minerals such as alumina, bauxite, gold and oil. While the production of such commodities employs hundreds of thousands of Surinamese and has at times accounted for almost 40 percent of government revenues, the production of these goods is limited to extraction and refinement. As a result, much of the population misses out on economies opportunities.
To lower the Suriname poverty rate, the government should utilize its mineral revenues to subsidize education, health and welfare for the disenfranchised parts of the population. Such measures will serve to increase the value of Suriname's human capital and work toward diversifying the economy away from commodity exportation.
In addition to actions the Surinamese government can take to reduce poverty in the country, a number of international organizations are already working to improve the Surinamese economy.
The Inter-American Development Bank (IDB), for one, has dedicated millions of dollars in loans and grants under its Low Income Shelter Program (LISP) to provide housing for underprivileged Surinamese. The program has successfully housed more than 3,000 families.
Suriname's longtime benefactor and ex-colonizer, the Netherlands has also allocated billions of dollars over the past two decades for microcredit lending and infrastructural repair. These efforts have helped facilitate entrepreneurship and stimulate Suriname's economy from the bottom up.
If these international developmental commitments persist, there may be hope that Suriname can achieve its Multi-Year Development goals, growing small and medium enterprises by 10 percent over the next five years and lifting thousands out of poverty.
– Nathaniel Sher
Photo: Flickr
https://borgenproject.org/wp-content/uploads/logo.jpg
0
0
Borgen Project
https://borgenproject.org/wp-content/uploads/logo.jpg
Borgen Project
2017-10-04 07:30:48
2020-07-22 07:46:23
Diversification to Reduce the Suriname Poverty Rate