Demi Lovato Named Healing and Education Through the Arts Ambassador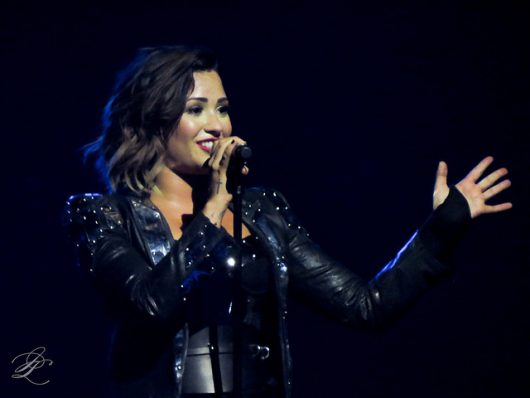 On September 23, Save the Children named pop sensation Demi Lovato as their new ambassador for Healing and Education Through the Arts (HEART). Teaming with Global Citizen, Lovato and Save the Children act as advocates for the mental health of thousands of children relocated to Iraq's Kirkuk and Salah al-Din areas.
The HEART program endeavors to provide displaced children in Iraq with new hope and an opportunity for a brighter future after surviving unimaginable hardships.
In the first stage of their partnership, Demi Lovato and Global Citizen will help the world's foremost child-focused philanthropic organization, Save the Children, by funding the expansion of the HEART program in Iraq. Last year, Save the Children touched the lives of more than 157 million children in 120 countries. Presently, the global HEART initiative assists more than 150,000 children in Asia, Africa, the Middle East, Latin America and Eastern Europe,
Since 2014, war and conflict have displaced more than three million people in Iraq. Many emigrant Yezidi women and girls who escaped ISIS and live in the Kurdistan region of Iraq do not have adequate access to mental health and psychosocial services. Many suffer from vivid "waking nightmares" or are too traumatized to speak. The United Nations Assistance Mission in Iraq states that explosives, artillery and suicide bombings have killed at least 9,153 Iraqis since January 2016. A 2016 UNICEF report proclaimed Iraq to be one of the deadliest locations in the world for children.
According to a HEART spokesperson, the program encourages uprooted children scarred by brutality to process trauma using "drawing, painting, music and other art forms" to rebuild their self-confidence and trust in others
Lovato became a highly visible advocate for mental health issues after sharing her struggles with eating disorders, substance abuse and a bipolar diagnosis. The singer initially worked with Global Citizen in 2016 when she was one of several celebrities who appeared at the Global Citizen Festival in New York. More recently, she joined Global Citizen in Mumbai and Hamburg for the organization's first festivals in India and Germany.
On her Instagram account, Lovato writes of her desire to "focus on vulnerable communities around the world." With Global Citizen's support, Demi hopes to reinforce her own wellness while promoting mental health care throughout the world.
– Heather Hopkins
Photo: Flickr
https://borgenproject.org/wp-content/uploads/logo.jpg
0
0
Borgen Project
https://borgenproject.org/wp-content/uploads/logo.jpg
Borgen Project
2017-10-22 07:30:03
2020-04-04 08:31:22
Demi Lovato Named Healing and Education Through the Arts Ambassador