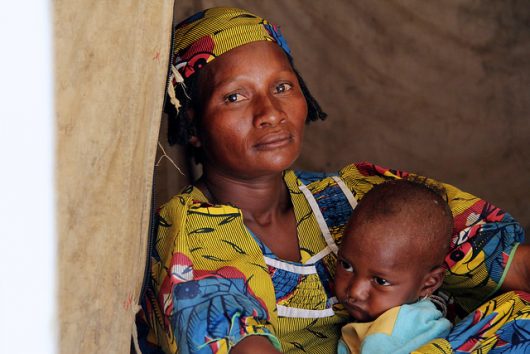 With highly-publicized diseases like the Zika virus present in Cameroon, it is easy to overlook risks posed by more common diseases. However, with the country lacking resources and proper healthcare, preventable or treatable diseases are common in Cameroon. Listed below are the top three deadliest diseases in Cameroon.
1. HIV/AIDS
HIV/AIDS is the leading cause of death in Cameroon, accounting for 13.4 percent of deaths. Cameroon has one of the highest rates of HIV infections in sub-Saharan Africa. Six new HIV infections occur every hour. While the number of infections in Cameroon has rapidly increased since the 1990s, recent efforts to combat the disease could help decrease the rate of infection. Subsequently, the government has launched initiatives to increase testing, encourage condom use, and bring better healthcare to regions with the highest rates of infection.
2. Lower Respiratory Infections
As one of the top diseases in Cameroon, lower respiratory infections kill about 29,000 people annually. That equates to 12.2 percent of deaths each year. These infections cause illnesses such as pneumonia and bronchitis. Lower respiratory infections are very common around the world and easily treated and prevented in most developing countries. However, a lack of adequate healthcare and awareness about prevention in Cameroon can make these infections deadly.
3. Diarrheal Diseases
Despite being easily prevented, diarrheal diseases still account for 14.4 percent of deaths in Cameroon. Diarrheal diseases disproportionately affect people living in poverty and in developing countries, where poor environmental sanitation and inadequate water supplies are more common. Although easily treatable, diarrheal diseases remain a top killer in the country. Simple interventions such as vaccines, oral rehydration tablets, and education initiatives about sanitation, could make a huge difference in preventing diarrheal diseases.
Despite the deadliest diseases in Cameroon being preventable and treatable, they remain widespread. Putting more resources toward basic healthcare and raising awareness about these diseases could help save thousands of lives each year.
– Alexi Worley
Photo: Flickr
https://borgenproject.org/wp-content/uploads/The_Borgen_Project_Logo_small.jpg
0
0
Borgen Project
https://borgenproject.org/wp-content/uploads/The_Borgen_Project_Logo_small.jpg
Borgen Project
2017-03-25 01:30:32
2020-04-23 18:09:11
Top Three Deadliest Diseases in Cameroon