Dalit Caste: Apartheid in India

The caste system in India is one that uses birth to assign a person's placement in society. The practice of determining hierarchical status stems from the Hindu belief that a person's position in life is based upon the good deeds or sins of their past life.
Traditionally, there are four principal castes which are then further divided into many sub-categories. However, one category of people falls outside of this system: the Dalits. This fifth group was created to perform tasks considered too menial or degrading to be performed by caste members.
Although India's constitution prohibited this form of discrimination, there are currently 165 million Dalits in India, accounting for roughly 17 percent of the total population.
"Dalits have long been marginalized in India," Kaushal K Vidyarthee, a researcher on Dalit issues at the University of Oxford said in an Aljazeera article.
Dalits regularly face discrimination at every level, from access to education and medical facilities to restrictions on property ownership.
Moreover, close to half of the Dalit population lives below the poverty line, and nearly 62 percent are illiterate. Less than 10 percent of Dalit households can afford safe drinking water, electricity and toilets.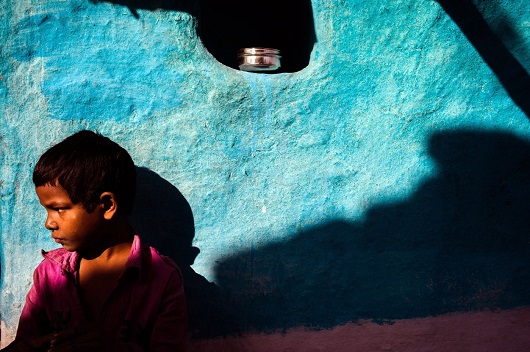 A survey by the National Campaign on Dalit Human Rights on the practices of untouchability (Dalits) undertaken in 565 villages in 11 major states of India found in 73 percent of villages, Dalits were not permitted to enter non-Dalit homes.
In 70 percent of villages, non-Dalits would not eat with Dalits. In 48.4 percent of surveyed villages, Dalits were denied access to common water sources. In as many as 38 percent of government schools, Dalit children were made to sit separately while eating.
Dalits also face routine violence. A 2005 government report said there is a crime committed against a Dalit every 20 minutes.
In December 2006, Indian Prime Minister Mannohan Singh became the first Indian leader to acknowledge the parallel between untouchability and apartheid in India.
Singh described untouchability as a "blot on humanity" and acknowledged that despite constitutional and legal protections, caste discrimination still exists throughout much of India.
Today in Asia, well over 200 million men, women and children continue to endure near complete social ostracism on the grounds of their descent. Sixty-five years after Indian independence, Vinod Sonkar, a Dalit, said, "We are still Dalit, still broken, still suppressed."
"Dalits are increasingly becoming aware of their rights and raising their voice against discrimination and atrocities," researcher Vidyarthee said. "Future efforts needs to be in that direction."
– Kara Buckley
Sources: Navsarjan, Aljazeera, BBC News, Dalit Solidarity, National Campaign on Dalit Human Rights
Photo: Google Images, Flickr
https://borgenproject.org/wp-content/uploads/logo.jpg
0
0
Borgen Project
https://borgenproject.org/wp-content/uploads/logo.jpg
Borgen Project
2016-01-09 08:29:42
2020-06-24 16:40:52
Dalit Caste: Apartheid in India