The Overall Low Cost of Living in Colombia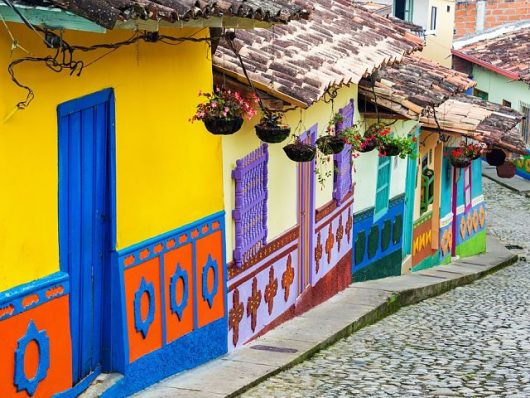 Just like many countries, the cost of living in Colombia varies depending on the location, but, overall, the small South American country delivers a low cost of living to its citizens, while offering all the amenities of a more expensive country.
The low prices can be seen across the country in everyday expenses. Real estate ranges from as high as $1,250 a month in a major city to $350 in a small town. The same goes for buying property in Colombia. Land can sell anywhere from $1 million to about $250,000. Additionally, residents spend an average of $75 on utilities such as water, electricity and gas.
Although on average, expenses are generally higher in Bogota, boasting a price index of 88 out of 100, most places in Colombia boast cheap everyday prices for residents. Additionally, compared to major cities in the U.S., the cost of living in Colombia is generally 50 percent cheaper.
Low costs on everyday items are essential for native Colombians, as 27.8 percent of the population lived below the poverty line in 2015. Colombia also faces a 9.2 percent unemployment rate, both of which are caused by the social imbalances and unequal distribution of government programs.
However, with poverty steadily declining, Colombian citizens are able to enjoy more services, such as health care. Health care in Colombia is substantially cheaper than in developed countries like the United States. In fact, Colombian health care is reported to having procedure costs between 50 and 90 percent less than in the United States.
In addition, Colombia is a leading coal exporter, ranking as the world's fourth largest coal exporter. The country also leads as the second largest coffee and cut flower exporter and is Latin America's fourth largest oil producer.
The country's GDP growth averaged 4.7 percent each year in the last decade. While Colombia has seen a recent rise in food and energy prices and an inflation spike, the country is still experiencing a 1.9 percent industrial production growth rate while boasting a $688 billion GDP in 2016.
Additionally, as the peso continues to drop due to the overproduction of oil, in 2016, one U.S. dollar could give residents up to 3,288 pesos, a 25 percent increase from the year prior.
With an increase in certain industries, such as coal and oil, and with the coupling of cheap healthcare and a low cost of living in Colombia, along with improved infrastructure, Colombia is quickly transforming from a country burdened with a high rate of poverty to a rising low cost country with all the amenities of a much more expensive country.
– Amira Wynn
Photo: Pixabay
https://borgenproject.org/wp-content/uploads/logo.jpg
0
0
Borgen Project
https://borgenproject.org/wp-content/uploads/logo.jpg
Borgen Project
2017-09-02 01:30:17
2020-06-29 08:53:28
The Overall Low Cost of Living in Colombia