Cooperatives: Poverty Relief & Inclusive Development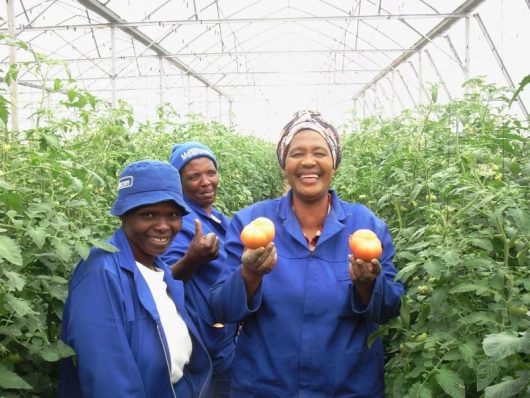 Have you ever purchased a product from a cooperative business? Chances are you have, although you may not have been aware.
Cooperative businesses are owned and run by their members — either employees, customers, or the local community as a whole. These members divide all profits earned by the organization and have an equal say in how it is run.
Many people tend to think that the cooperative structure is most commonly used in niche industries such as farmer's markets or beer brewers.
However, cooperatives exist all across the world in a variety of industries and scales. In addition, research has shown cooperatives to be a successful method of promoting inclusive development and eradicating poverty in countries of all income levels.
The issue of extreme poverty is most prevalent in Sub-Saharan Africa, where 414 million people still lived on less than $1.25 a day in 2015, according to Cooperatives Europe.
The United Nations and other development-oriented organizations have stressed that in order to successfully end extreme poverty in Africa and globally, solutions must promote self-help and country-owned development.
As members of both the private sector and civil society, cooperative businesses are uniquely positioned to promote inclusive, sustainable development that benefits the entire community.
Cooperatives can act as vehicles for promoting values such as democratic decision making, youth and women's empowerment, practical education, cooperation across firms as well as civil awareness and participation.
Starting in 2013, the Cooperatives Europe Development Policy program has worked with the African Region of the International Cooperative Alliance to promote cooperative enterprises as a vehicle for development across the continent.
In its last report on cooperatives and community development, Cooperatives Europe highlighted several case studies across the continent in order to represent how the cooperative model might be further utilized in promoting inclusive development in Africa and worldwide.
One example provided is the Rise and Shine Student Cooperative (RSSC) in the kingdom of Lesotho. The RSSC is a savings and credit union organized by the students and teachers of Mohales Hoek High School and provides interest-free loans for students who need money for school fees and uniforms.
Rather than profiting from the loans themselves, the cooperative generates capital through fundraising activities like dance parties at the school itself. The cooperative has been such a success that the students are now planning to expand by constructing a chicken coop at the school so that students can learn about livestock cultivation and generate income.
Another example is the Eudafano Women's Cooperative in Namibia. In Namibia, 80 percent of cooperative members are women. The EWC was originally formed by workers harvesting Marula fruits, traditionally a woman's job. In 1999, women in this industry formed the EWC in order to create the necessary infrastructure to sell their harvest to the international market.
Today, the EWC has grown to represent four associations of producers totaling 1,300 employees as well as a factory that processes their products prior to international export in order to command higher prices and ensure that members are paid a living wage.
For both of the examples listed above, the cooperative structure has allowed their members to not only form a viable and sustainable business, but also to contribute to development goals in their communities through their operation.
By educating entrepreneurs and their communities about the cooperative enterprise structure and by supporting efforts to create new cooperative businesses, stakeholders such as the United States can promote sustainable, inclusive, and democratic development in Africa and elsewhere.
– Hayden Smith

Photo: South African LED Network
https://borgenproject.org/wp-content/uploads/logo.jpg
0
0
Borgen Project
https://borgenproject.org/wp-content/uploads/logo.jpg
Borgen Project
2016-05-10 01:30:46
2020-06-08 23:41:18
Cooperatives: Poverty Relief & Inclusive Development