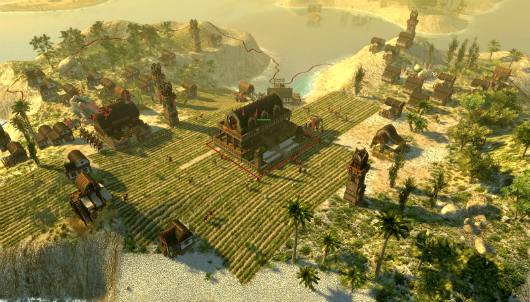 Five years ago, a group of students from the Philippines created the computer game "Wildfire" to win the Microsoft Imagine Cup Game Design Competition, one of five major categories in the annual contest. The theme of the contest was, "Imagine a world where technology helps solve the toughest problems."
The technology competition brings together students from all around the world with the goal of helping solve the globe's biggest issues. Overall, the 2010 contest saw over 300,000 students from more than 100 countries go head-to-head.
The five creators of "Wildfire," a mix of college students and graduates, call themselves By Implication. The group of friends decided to enter the contest after Typhoon Ketsana brought devastation to Manila, the capital of the Philippines, in 2009.
On its website, By Implication stresses that worldwide problems must be tackled head on, as they cannot be overcome by using magic or potions.
"Wildfire," which is free and can be played an unlimited number of times, demonstrates just this. The computer game educates players about global health issues and how they can help solve them.
Designed and created with a virtually nonexistent budget, the game permits users to navigate their own city in an attempt to defeat the health issues, known as the "bad guys."
Players are on their own until they collect "inspiration points," which they can then use to obtain the assistance of volunteers around them. This teaches that a player is powerless if he or she is alone. Transition to the real world, and this idea illustrates that by working together, people have the ability to do something great.
In addition, the computer game educates players with informative buttons. A player can encounter the buttons, which contain short facts about crises including poverty and water quality, while navigating his or her own city. In the end, if players and volunteers can defeat not only the problems they encounter, but also the time limit, their city will thrive.
For the creators of "Wildfire," they hope that by learning about certain issues, those who play the game will become motivated to help solve them.
– Matt Wotus
Sources: ABC News, Imagine Cup, Imagine Cup Wildfire by Implication
Photo:Neogaf
https://borgenproject.org/wp-content/uploads/The_Borgen_Project_Logo_small.jpg
0
0
Borgen Project
https://borgenproject.org/wp-content/uploads/The_Borgen_Project_Logo_small.jpg
Borgen Project
2015-07-06 09:55:19
2020-07-11 11:53:29
Computer Game Educates Players About Global Issues