Forbes Ranks Compassion International Among Best U.S. Employers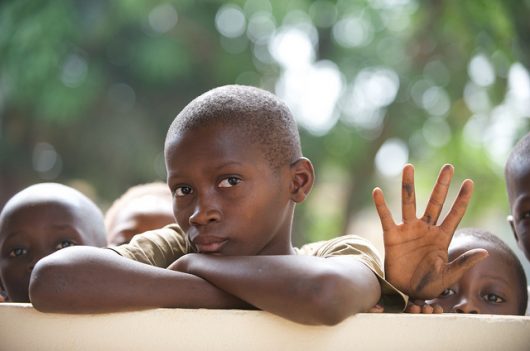 Recently, Forbes Magazine recognized Compassion International, a child development organization, as one of America's Best Midsize Employers in 2017. Established in Colorado Springs, Colorado, Compassion was ranked number 40 on Forbes' list of 300 employers nationwide, receiving the highest rank among Colorado-based companies within the category.
In partnership with Statista, a database and consumer research firm, Forbes surveyed thousands of employees nationwide. In doing so, Forbes measured employee satisfaction, pay and workplace environment as factors in determining the respective rankings of various U.S. employers. In addition, this survey also evaluated the likeliness of recommendations from employees to family and friends.
Compassion International is a child advocacy ministry that aims to rescue children from four areas of poverty: spiritual, economic, social and physical. In hopes of enlightening struggling children to lead healthy and successful lives, the ministry pairs kindhearted people with those suffering in poverty. Compassion implements their leadership development programs from infancy through young adulthood, establishing a long-term approach indirectly affecting and changing the lives of struggling children and families around the world.
Under the leadership of Santiago Mellado, the organization's CEO, Compassion employs 1,033 employees who strive to provide food, medical assistance, education and training to those who suffer in poverty-stricken regions of the world. Other midsize companies included on Forbes' list include Lush (1), Georgetown University (8), St. Jude Children's Hospital (13) and Hasbro (37). Alongside this recognition, Compassion has also been ranked number 15 on Forbes' '100 Largest U.S. Charities.'
In 2016, Compassion's total revenues, gains and other support totaled over $803 million, with 1.8 million children receiving life-changing care, 29,387 babies and moms receiving lifesaving interventions and 42,336 students enrolling in a university or vocational training. These opportunities have given millions of struggling children and families the tools and resources in leading healthy and successful lives.
In addition to this recognition, Compassion has previously been awarded the Gallup Organization's Great Workplace Award, an award that recognizes organizations around the world that demonstrate an exceptional workplace culture. Alongside these accolades, Compassion has become reputable for its ability in fully equipping those struggling around the world to become autonomous in pulling themselves out of the poverty, while still maintaining an inspiring and enjoyable workplace environment for its employees.
– Brandon Johnson
Photo: Flickr
https://borgenproject.org/wp-content/uploads/logo.jpg
0
0
Borgen Project
https://borgenproject.org/wp-content/uploads/logo.jpg
Borgen Project
2017-06-12 01:30:55
2020-04-18 13:21:10
Forbes Ranks Compassion International Among Best U.S. Employers