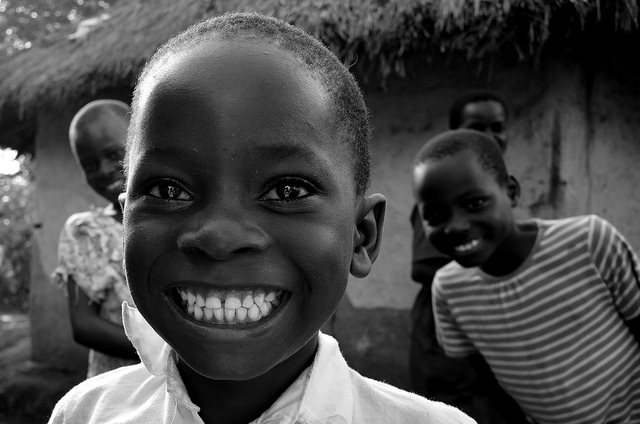 In a world of limited choices, becoming a child soldier can sometimes seem like the closest thing to freedom. Since 2012, more than 14,000 children have become Central African Republic child soldiers. At merely eight years old, these children are vulnerable targets and used as human shields, combatants and spies for various rebel militia groups in the Central African Republic (CAR).
Civil Conflicts and Child Soldiers
The CAR has experienced civil turmoil since gaining its independence from France in 1960. The current civil conflict began when the rebel Muslim group Seleka took control of the predominantly Christian country in 2013, overthrowing then-President Francois Bozize. While the 2016 election of current president Faustin-Archange Touadera inspired hope among many, government security and control of the widespread violence remains largely in the CAR's capital Bangui.
Contrary to popular belief, Central African Republic child soldiers often join rebel militia groups by choice. Children who voluntarily join militias often live in impoverished areas with unstable conditions. Desperate for food and a sense of protection, these children decide to become child soldiers in hopes of a better life. Although many child soldiers join these militias by choice, some are forced into these roles with drugs.
Central African Republic child soldiers are used as spies and messengers for their rebel groups because they aren't as suspect as adults. Boys are more readily thrown into conflict than girls, but both sexes are exploited; sometimes, they are sexually abused.
Community Integration of Combat Children
With little or no education prior to joining, these children are unaware of the true nature of the situation. Many have lost the guidance and protection of loved ones and seek revenge on groups that may have killed family members. Rebel militia groups take advantage of this by offering support and aid to their cause.
Releasing child soldiers from their militias and reintegrating them into safe communities presents a persistent problem. Advocacy group Child Soldiers International (CSI) offers continued support in fighting child military recruitment internationally. Thankfully, progress is being made in this area.
CSI has led education initiatives to bring awareness and education regarding child soldier recruitment and devastation in the CAR. One such effort supported by CSI, UNICEF, United Nations Multidimensional Integrated Stabilisation Mission in the CAR (MINUSCA) and Enfants sans Frontieres (ESF) was the publishing and distribution of illustrated booklets that explained the effects of child soldier recruitment to communities affected in the CAR. In May 2018, workshops regarding child soldier recruitment, devastation and laws preventing further recruitment were held in Bangui.
Child Soldiers International
CSI supports the Optional Protocol to the Convention on the Rights of the Child on the involvement of children in armed conflict (OPAC) treaty, ratified in September of 2017. OPAC sets the minimum age for military draft and involvement at 18, which is also the minimum age for non-state armed groups; however, 16 is the minimum age for state armed forces recruitment.
According to CSI, "Since OPAC was adopted, 166 of 197 states (84 percent) have ratified the treaty." CSI's three-year plan entitled "Declare 18!" intends to raise the minimum draft and involvement age to 18 in 100 percent of states with armed forces by 2020. Continued support of such organizations will continue to change the discourse of this exploitation in the CAR.
– Hope Kelly
Photo: Flickr
https://borgenproject.org/wp-content/uploads/The_Borgen_Project_Logo_small.jpg
0
0
Borgen Project
https://borgenproject.org/wp-content/uploads/The_Borgen_Project_Logo_small.jpg
Borgen Project
2018-06-17 13:44:56
2019-12-17 13:01:39
Combating Conflict: Central African Republic Child Soldiers