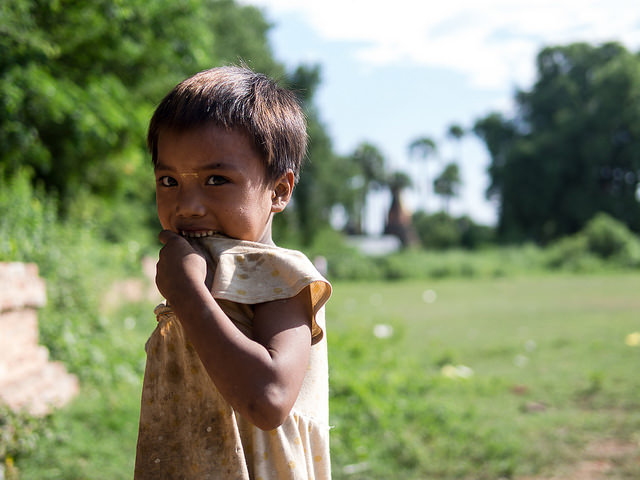 Children account for nearly half of the world's poor and arguably suffer the most because of it. Limited access to education, drinking water, food and opportunity are all symptoms of poverty that make it difficult for impoverished children to thrive. Unfortunately, only one-third of the world's poorest children are covered by social protection from their governments. Therefore, it is essential for nongovernmental organizations and charities to help provide aid, investment and infrastructure that can help lift these children out of poverty. Several organizations have already helped uplift over one billion people out of poverty, many of these being children, in the last 20 years; one of these organizations is the Children's Investment Fund Foundation (CIFF).
What Is the Children's Investment Fund Foundation?
The Children's Investment Fund Foundation is one of the largest charitable organizations in the world and incorporates a multi-faceted investment strategy to improve the environments in which impoverished children live. The Foundation diversifies its $4.7 billion worth of assets into investments to help improve climate, education, access to food and child survival in developing countries. CIFF was founded in 2002 by Jamie Cooper-Hohn and hedge fund manager Sir Chris Hohn and has grown from its headquarters in London to include offices in New Delhi India and Nairobi Kenya.
How Does CIFF Reduce Poverty?
As the fund has expanded its operations, it has provided lifesaving and poverty-reducing initiatives for poor children in developing countries. In 2013, CIFF pledged to donate $787 million over seven years to tackle global malnutrition. This was part of a total pledge of $4.1 billion toward reducing malnutrition announced at the Nutrition for Growth summit in London. A study by the Lancet medical journal found that malnutrition contributes to 3.1 million under-five child deaths yearly or 45 percent of all under-five deaths. Reducing malnutrition saves lives, improves health and accelerates development in countries by providing a future for millions of children.
The fund has coupled this tremendous effort, with more targeted approaches toward various crises that have devastated impoverished children in affected countries. In 2014, the Children's Investment Fund Foundation gave $120 million to international health programs, increasing the number of children receiving antiretroviral therapy, funding deworming initiatives and combating the Ebola crisis in West Africa. These programs have helped save millions of lives.
Roundworms, hookworms and whipworms are common in tropical areas and specifically affect children in low-income areas who lack adequate access to sanitation. Worms contribute to the malnutrition of children in developing nations that kill millions each year. The $50 million donation to national deworming programs by CIFF will help establish the necessary healthcare and sanitation infrastructure that can help protect these vulnerable children. Furthermore, CIFF's $50 million contribution to increasing access to antiretroviral therapy will help save the lives of the over 120,000 impoverished children who die from AIDS each year while its $20 million towards the Ebola outbreak in West Africa helped end the crisis.
CIFF continues to expand access to life-saving healthcare for poor children in developing nations. Recently, it has bolstered these efforts by supporting initiatives to protect children in developing nations from exploitation that bars them from access to an education that could lift them out of poverty. An estimated 25 percent of people trapped in slavery are children. CIFF has already pledged $18.3 million to protect children worldwide. This funding is going toward strengthing law enforcement systems, ensuring swift prosecutions of offenders, stopping the demand for products of child labor and campaigning to instill change.
These programs funded by the Children's Investment Fund Foundation reduce poverty by freeing impoverished children from the bounds that keep them from rising out of poverty. Good health, human rights and access to education are now within reach for millions of children because of the Children's Investment Fund Foundation.
– Anand Tayal
Photo: Flickr
https://borgenproject.org/wp-content/uploads/The_Borgen_Project_Logo_small.jpg
0
0
Borgen Project
https://borgenproject.org/wp-content/uploads/The_Borgen_Project_Logo_small.jpg
Borgen Project
2018-08-13 13:30:33
2019-09-01 09:56:19
How the Children's Investment Fund Foundation Reduces Poverty