Child Poverty in New Zealand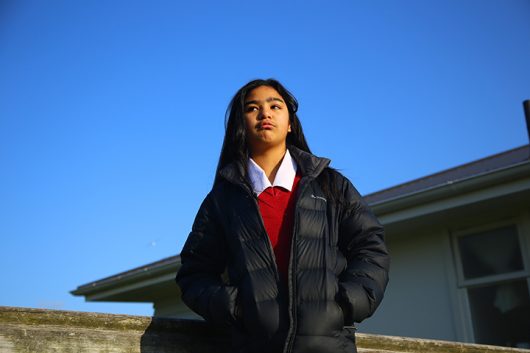 New Zealand is among the world's most developed countries. The average life expectancy of its population is over 80 years of age, and the country's education system is considered one of the best in the world. Unfortunately, poverty exists and is a challenge. In particular, child poverty in New Zealand is a real issue.
Approximately 305,000 children in New Zealand live in poverty. This means over a quarter of children living within the country are underprivileged. Additionally, 14 percent of these children cannot afford basic food, housing or clothing. According to UNICEF, "the economic cost of child poverty is in the range of NZ $6-8 billion per year."
The organization states the failure to invest in poverty reduction efforts in the present will lead to major economic issues in the future.
Children that grow up in poverty–which is often in households with single-parents, large families or a disabled relative–are more likely to experience health problems, struggle to access education and become imprisoned in the future. Unfortunately, childhood poverty is cyclical and is not easily escaped from generation to generation.
In New Zealand, certain ethnic groups have higher rates of child poverty than others. Specifically, the Maori and Pacific populations face greater child poverty than the rest of the country.
Eliminating child poverty is not only a humanitarian responsibility but also an opportunity to help the country's economy. According to UNICEF, eliminating child poverty can help improve New Zealand's economy in the long run. Lowering child poverty rates would decrease the financial burden of healthcare and crime. Essentially, the entire community can benefit from aid programs.
Consequentially, many are calling upon the government to increase funding and programs available to the poor. There are multiple organizations dedicated to alleviating child poverty in New Zealand, including UNICEF, KidsCan and Child Poverty Action Group (CPAG).
KidsCan is an organization working to provide impoverished children with essential food, clothing and healthcare. Organizations such as these are crucial to solving the child poverty crisis within the country.
CPAG is another independent charity raising awareness and funding for child poverty in New Zealand. The organization believes that the government has not implemented any substantial efforts to reduce the problem.
It is crucial to address child poverty specifically as newer generations can break the cycle of poverty when given proper resources.
– Saroja Koneru
Photo: UNICEF
https://borgenproject.org/wp-content/uploads/The_Borgen_Project_Logo_small.jpg
0
0
Borgen Project
https://borgenproject.org/wp-content/uploads/The_Borgen_Project_Logo_small.jpg
Borgen Project
2016-08-03 01:30:11
2020-06-18 13:07:36
Child Poverty in New Zealand