The Move to End Child Poverty in Nepal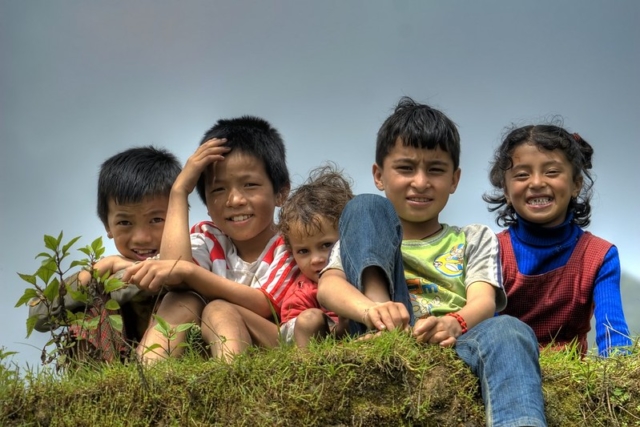 Child poverty in Nepal is an issue that the country continues to struggle with. While the child poverty rate has decreased over the past few decades, it is still detrimental to the overall progress of the country. In combating this issue, it is important to understand the consequences that stem from living in poverty. Two of these consequences are high levels of malnutrition and child marriage.
Overview of Child Poverty in Nepal
While Nepal has seen improvements over the past few decades, the overall poverty rate remains high. The decline of the child poverty rate in the country has not matched the decline of the overall poverty rate. Between 1995 and 2006, there was an 11% decline in the overall poverty rate, yet the decline in child poverty in that time period was only 8%.
The COVID-19 pandemic has intensified this issue by weakening Nepal's economy and forcing children to stay home. The lack of income for parents and the lack of schooling due to the pandemic has pushed millions of households into a precarious situation. It is estimated that nearly 10 million children in Nepal live in impoverished circumstances. The presence of COVID-19 exacerbates the already damaging effects of child poverty, including malnutrition and child marriage.
Malnutrition Among Nepali Children
Maintaining high nutritional standards for children is vital for a country. It ensures children will grow up to be healthy and productive adults, fully able to break cycles of poverty. Child poverty in Nepal is detrimental, in part, because it leads to high rates of malnutrition. Malnutrition may cause developmental issues and results in chronic health problems later in life. While Nepal has made progress in lowering malnutrition rates among children, it is still a cause for concern. In 2019, 43% of children under 5 years old were malnourished. Moreover, 36% of these children suffer from stunting and 10% of these children suffer from wasting.
The country's high poverty rate exacerbates this issue because low-income families are unable to afford a nutritious diet for their children. As a result, malnutrition rates in Nepal are directly linked to poverty. According to USAID, "17% of children in the highest wealth quintile are stunted as compared to 49% of children in the lowest wealth quintile." These statistics demonstrate how poverty impacts child mortality. Malnutrition causes the deaths of almost half of all children who perish before reaching the age of 5 years old.
Due to the impacts of child poverty and malnutrition, the government has set up initiatives to improve nutritional standards in the country. Since the 1990s, programs such as the Vitamin A campaign have launched in order to increase the consumption of certain nutrients. In 2004, Nepal implemented the National Nutrition Policy and Strategy, which focuses on the nutrition of women and children.
Child Marriage and its Relation to Poverty
Child poverty in Nepal also directly impacts the rates of child marriage in the country. Despite the fact that marriage before the age of 20 is illegal, 37% of girls are married before the age of 18. Girls who marry at a young age are at a higher risk of facing domestic violence. Human Rights Watch states, "A study across seven countries found that girls who married before the age of 15 were more likely to experience spousal abuse than women who married after 25."
Additionally, early marriages are associated with lower levels of education. Strict gender roles in Nepal dictate that married girls are expected to be homemakers so girls who get married while still in school often do not finish their education. Early childbearing also has health consequences for these young women. Poverty is a primary reason child marriages persist in Nepal, despite efforts made by the government to stop the practice. Young girls in impoverished families are married off to ease the economic burden on the family. One less child to feed is sufficient justification for a family to allow a child marriage. Some of these girls even welcome child marriage because it means they will have food to eat.
Looking Ahead
At a 2014 "Girl Summit" in London, Nepal pledged to end child marriage by 2030 in accordance with the U.N. Sustainable Goal to end child marriage by 2030. The government of Nepal partnered to develop the National Strategy to End Child Marriage in order to meet this objective.
Child poverty in Nepal continues as a challenge for the country and impacts a wide range of topics. Malnutrition and child marriage are pertinent issues associated with child poverty. With a government commitment and help from organizations, child poverty in Nepal can be combated.
– Nikhil Khanal
Photo: Flickr
https://borgenproject.org/wp-content/uploads/logo.jpg
0
0
Kim Thelwell
https://borgenproject.org/wp-content/uploads/logo.jpg
Kim Thelwell
2021-05-15 02:52:09
2021-06-15 02:52:26
The Move to End Child Poverty in Nepal