Fighting Child Poverty in Indonesia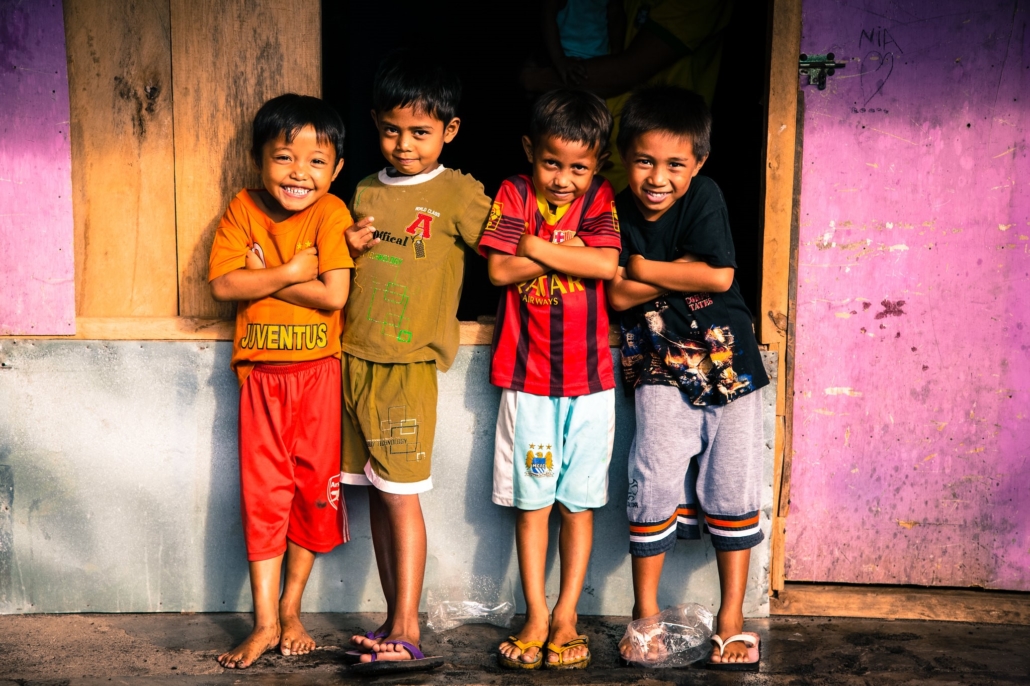 As a burgeoning upper-middle-income country that has dedicated decades to development, Indonesia has made remarkable strides in poverty reduction. However, the tragedies of poverty still plague Indonesia and, in particular, are affecting children across the archipelago. Even so, Save the Children in Indonesia is doing life-changing work to mitigate child poverty in Indonesia through a holistic approach that includes immediate relief and programs that help develop young people to subsist in a 21st-century economy.
Indonesian Development: 1960 to 1997
Today, Indonesia is the 10th-largest economy and a member of the coveted G20 organization, making it one of the world's largest and most influential economies. Yet, to get to this economic level, Indonesia has had to marshal many economic ups and downs over the last six decades.
Between 1960 and 1967, Indonesia's GDP per capita was a measly -.05%. This was largely due to the economy having a heavy focus on agricultural production. Nonetheless, the economy's structure substantially changed over the next couple of decades, moving toward a process of urbanization, industrialization and a general opening up of the economy to the outside world. The reformation of the economy resulted in the GDP per capita jumping to 5.3% between 1983 and 1996.
Still, the 1997 Asian financial crisis substantially reversed decades of progress. Although the crisis began in Thailand when the government turned the local currency, the baht, into a floating currency; it had destructive effects on the rest of the Asian economies, particularly on Indonesia's economy. By 1998, the rupiah, Indonesia's national currency, lost 30% of its value, its private-sector debt exploded, inflation reached 65% and GDP growth was at a staggering -13.6%.
Naturally, the financial shock increased the rate of poverty in the country. The poverty rate jumped to 24.2% in 1998 from 17.7% in 1996, and in 1998, the GDP per capita contracted by 13%.
Indonesia's Successful Fight Against Poverty: 2005 to 2025
After years of a slow and fragile post-crisis recovery, in 2005, the Indonesian government stepped up its fight against economic contraction and poverty with the National Long-Term Development Plan 2005-2025 (RPJPN). The plan set up three general development goals for Indonesia that the country codified in the preamble of the Indonesian constitution of 1948. These goals include an Indonesia developed and self-reliant, just and democratic and peaceful and united. The plan comprises four stages with each stage correlating with a newly elected administration that will tailor the project to its agenda.
The plan's implementation over 15 years has included investment in infrastructure, human capital, health and wellness, science and technology, improving exports and developing Indonesia's competitive advantages.
The plan's success is borne out in the numbers: between 2014 and 2018, the GDP grew by 5% annually and, as one might expect, the unemployment rate decreased significantly with more than 9 million jobs created in the process. As a result, the poverty rate has been cut by nearly half since 1999 to 9.78%.
What About the Children?
Although Indonesia's development strategy has paid dividends in reducing poverty, it has not been sufficient to keep many from falling through the cracks. Nowhere is the need to do more, more tragically clear than with the plight of children. For instance, 57% of Indonesian children "grow up in families living on less than twice the national poverty line."
Moreover, although Indonesia has reached a near-universal education status, 14% of school-age children are out of school while 7% work in child labor.
Regarding health, one in 21 girls between ages 15 and 19 gives birth and 36% of children suffer from stunted growth due to malnutrition. Most sobering, however, is that one child in 40 dies before their 5th birthday, a rate that is four times that of the United States of America.
Save the Children and Child Poverty in Indonesia
Save the Children in Indonesia has been working in Indonesia for more than three decades to assist the government in providing relief for children across the country. The organization provides immediate relief in disasters, such as in 2019 after a deadly earthquake and tsunami. Just six months following the disaster, it set up shelters, clinics and temporary schools to provide necessary health care, water and hygiene supplies.
The organization has also managed a more holistic approach that meets immediate survival needs and cultivates young people to thrive in a modern economy. For example, the organization provides sponsorship programs that support "knowledge, behavior and physical growth" while also training teachers and principals on classroom management and academic skills. To this end, it also contributes to healthy learning environments by providing educational materials and hygienic supplies.
Perhaps Save the Children's most ambitious and vital program for reducing poverty is its Youth Employment Program. Targeted toward the youth between the ages of 15 and 24, this program teaches skills to foster employability to create economic opportunities. The program has seen 5,000 young people graduate from employability skills training and has enrolled 3,600 in vocational training.
Indonesia has made significant strides in reducing poverty since the Asian financial crisis of 1997. However, the benefits of development often leave children out. As the government strives to fill in the cracks of those left behind, Save the Children in Indonesia is actively working toward eliminating child poverty in Indonesia by giving children a chance.
– Vincenzo Caporale
Photo: Flickr
https://borgenproject.org/wp-content/uploads/logo.jpg
0
0
Kim Thelwell
https://borgenproject.org/wp-content/uploads/logo.jpg
Kim Thelwell
2021-01-15 18:32:24
2022-04-28 00:52:42
Fighting Child Poverty in Indonesia