10 Facts about Child Labor in Nigeria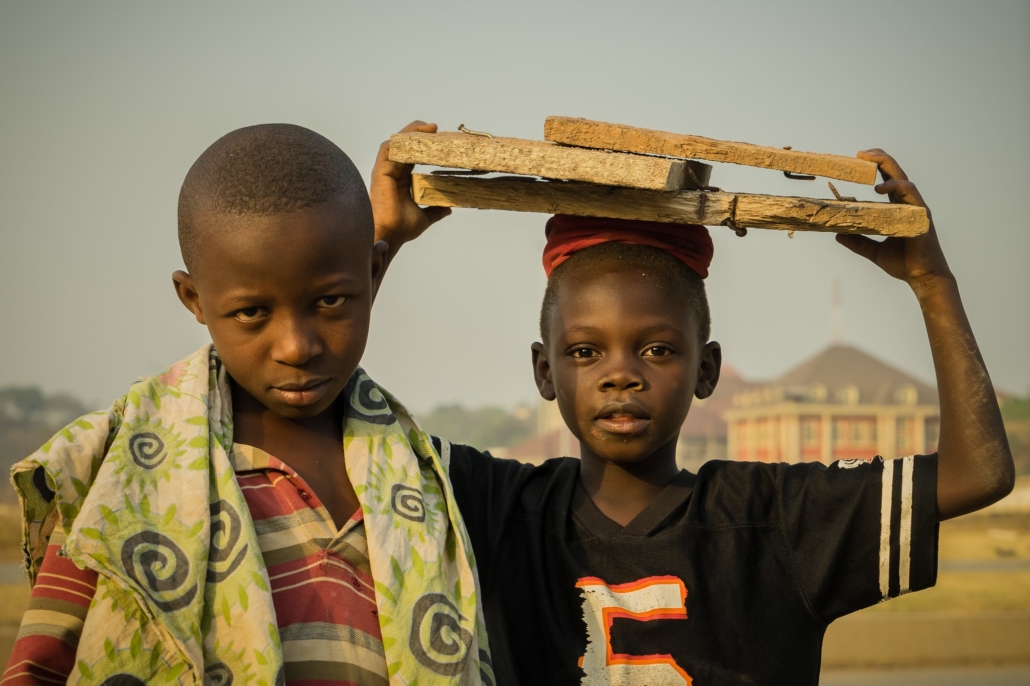 Child labor is one of the most monumental issues in Nigeria, a country with a developing economy, affecting a large portion of the country's children up to age 17. Forgoing a normal care-free childhood, many children living on the front lines of poverty must maintain a job and sustain a regular income. The unethical use of child labor is an issue that has been prevalent throughout human history impacting health, wellbeing and quality of life. Below are 10 facts about child labor in Nigeria.
10 Facts About Child Labor in Nigeria
Several different industries employ children. The jobs available to children are limited to unskilled and physical, labor-intensive tasks. The most common industries that employ children in Nigeria are cocoa farming, gold mining, sediment sifting, street peddling and domestic servitude.
Conditions are hazardous. Although there are labor laws in place, Nigeria does not actively enforce safety regulations or preventative measures in the workplace. This type of neglect leads to an extremely dangerous environment that often results in bodily harm, severe trauma and even death. Children who work on the streets often make easy targets for violence and kidnapping. If a child suffers harm on the job, help or compensation does not extend to the family, leaving them to face the repercussions alone.
Children often support their families. Much of child labor is a direct result of Nigeria's extreme poverty, which accounts for around 70% of the nation's population living below the poverty line, according to the CIA World Factbook. Families struggling to make ends meet often enlist the help of their children to bring in additional income. Without an effective welfare system, many families have no other option for survival. In an even more dire situation, some laborers who are orphans shoulder the entire burden of providing for younger siblings. Recent findings by Nigeria's Federal Ministry of Women Affairs and Social Development found that about 17.5 million children become orphans or enter similarly vulnerable situations throughout the country.
Child labor is on the rise. Estimates determine that the current number of child workers in Nigeria is 15 million according to the International Labor Organization (ILO). At a staggering 43% of the total population of minors, it is the highest recorded rate of child labor in Western Africa. The poverty rates have risen almost 20% — up from 53% in 2003 — in the span of 7 years, according to the World Bank and CIA World Factbook. This environment of financial strife causes more and more families to expect their children to go out to work and contribute an income.
Children often drop out of school. Due to the rigid demands of a long workday, school often becomes less of a priority. Education is not legally mandatory in Nigeria so there is no required attendance. The lack of a proper education ensures they will remain unskilled laborers into adulthood, making it nearly impossible to escape the cycle of poverty. The Bureau of International Labor Affairs reports only 76% of children in total go to school, and about 27% of child laborers attend school in addition to work. Some reports have stated that certain schools exploit their students and make them work or beg during school hours to earn money for teachers.
Many children experience trafficking. Children who are especially vulnerable, such as orphans, are more at risk for human trafficking and forced labor than adults, with their rate being estimated at 58%. Enticed by fictitious stories of better jobs located in more economically rich areas, they agree to leave their homes in hopes of making money. However, the traffickers never deliver the promise and the victims find themselves in even worse situations and unable to go home. Upon arrival, traffickers often claim that the child has accrued debt from transport. To maintain control and prevent runaways, traffickers use coercion in the form of threats against the child or their families back home to motivate them to pay off their debt. Unfortunately, these children find themselves in a ruse, where ballooned charges that continuously compound prevent them from ever making their final payment.
Slavery is common. Around 30% of child workers do not receive compensation and must work against their will. Child slavery is very common in cases of trafficking or when there is no one to advocate for the child. In trafficking cases, traffickers tell the child that their salaries are going towards paying off their "debt." In some live-in situations, their room and board charges absorb their pay. Those who do receive actual payment usually only take home pennies on the dollar.
Girls are at higher risk for sexual exploitation, resulting from trafficking within the sex industry. A former government official, Martin Uhomoibhi, revealed to the U.N. that there were 602,000 known victims who made the dangerous journey across the continent in 2016. However, the total number of victims is widely unknown, since traffickers covertly smuggle many of the girls and women smuggled across Nigeria's border, but experts believe that these numbers are some of the highest in the world. Traffickers often bring girls to brothels and restrain and force them to service clients in deplorable conditions despite any physical health ailments, according to horrifying testimonies that the Human Rights Watch recorded. The outlook for these girls is grim, as many die in captivity or move back to the streets due to critical conditions that render them unable to work, and therefore no longer profitable to their captors.
There are unofficial wartime drafts. Regional conflicts and war cause armies to form as a way of resistance and protection against outside threats. Many know Africa for this sort of violence, with brutal wars routinely escalating. People often pull boys as young as 10 years old from their homes, give them a deadly weapon and order them to kill an unknown enemy. UNICEF estimates that around 3,500 Nigerian child soldiers have enlisted between 2013-2017. Many children die in active combat or from a lack of supplies.
The government response has been underwhelming. New hope for relief on the child labor front occurred when the government signed the Child Rights Act into effect in 2003. Unfortunately, the government has put little effort forth toward ending the practice since its ratification. Many experts believe there will be no true resolution until the government steps in with not only stricter regulations, but absolute enforcement.
Children are society's most vulnerable people. With no voice to advocate for their rights, they are in a poor position to influence political policy. A child's place is in school where they can receive a proper education and use it to build a promising future, not just for themselves but for the society in which they live as well. It is the task and moral responsibility of adults and officials in power to prioritize basic human rights over the gilded benefits of cheap labor and end this practice permanently.
– Samantha Decker
Photo: Flickr
https://borgenproject.org/wp-content/uploads/The_Borgen_Project_Logo_small.jpg
0
0
Jennifer Philipp
https://borgenproject.org/wp-content/uploads/The_Borgen_Project_Logo_small.jpg
Jennifer Philipp
2020-06-01 01:30:15
2020-05-28 11:40:37
10 Facts about Child Labor in Nigeria