Causes of Poverty in the Dominican Republic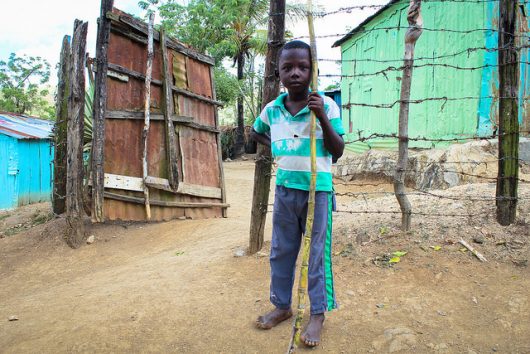 According to the World Bank, the Dominican Republic has experienced one of the most remarkable growth seasons in the Caribbean in the last 25 years. Official estimates say that the number of Dominicans living in poverty dropped by almost six percent from 2014 to 2016. Although the country has made strides in the business front, they still have much to accomplish to stay competitive with other nations in the region.
A country is not just poor randomly, meaning factors contribute to the poverty rates in the country. Below are some of the causes of poverty in the Dominican Republic.
Increasing Population
The population of the country has been steadily increasing for decades.  It has risen by two million people since 2000 and is currently over 10.6 million inhabitants. A rising population also raises living standards, can make jobs harder to find, and, in some cases, can keep young women from finishing their education.
Improper Documentation
Dominicans of Haitian descent are the poorest in the country and usually live close to the Haiti-Dominican Republic border. Low incomes and poor living conditions keep them in a cycle of poverty, and social exclusion does not help the most vulnerable families. Dominicans of Haitian descent are usually undocumented or migrant sugar cane plantation workers, which means they do not receive aid from social assistance programs.
Ignored Agricultural Sector
In the past decade, the Dominican Republic government has focused on building the tourism and service industries, virtually ignoring the agriculture sector of the economy. Without government investment in the small farms so that they can provide for their families, many farmers have to look for jobs elsewhere. Farming technologies have begun to make their way to rural communities, which will potentially increase productivity.
Natural Disasters
Recent research has found that natural disasters (such as drought, extreme rainfall and flooding) are and will be the biggest factors in keeping people in poverty.
Because most developing governments invest money in responding to disasters as opposed to protecting citizens from the inevitable, the poorest citizens lose more when that disaster hits. Having policies that highlight disaster prevention can potentially save the country millions of dollars and give the poor more of a chance to survive.
These are just some of the causes of poverty in the Dominican Republic. Understanding the poverty of a country is an ongoing process, so staying updated is a way to ensure you know how to help a country when it needs it. The causes of poverty in the Dominican Republic can change with the economy, and hopefully, this beautiful country will continue moving toward stability.
– Emily Arnold
Photo: Flickr
https://borgenproject.org/wp-content/uploads/logo.jpg
0
0
Borgen Project
https://borgenproject.org/wp-content/uploads/logo.jpg
Borgen Project
2017-07-28 01:30:53
2020-06-25 07:07:00
Causes of Poverty in the Dominican Republic