5 Facts About the Causes of Poverty in Tanzania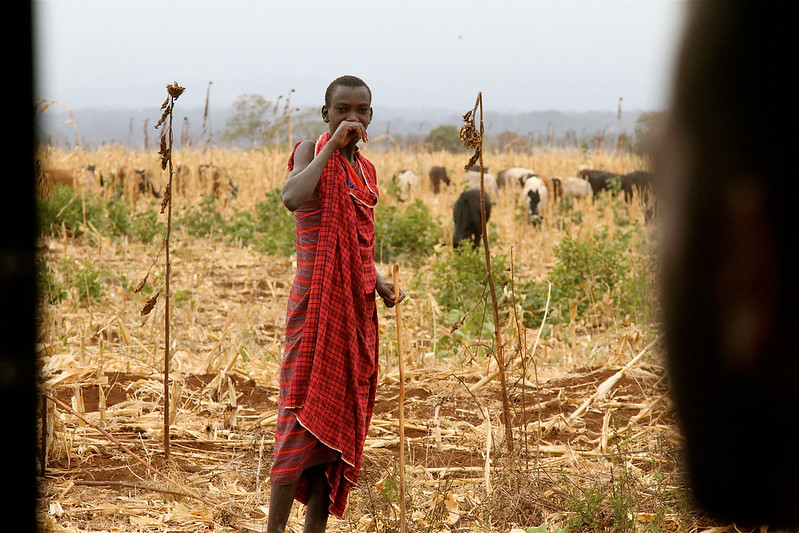 Tanzania is one of the poorest countries in the world, however, according to the World Bank, poverty from 2007 to 2018 was reduced by 8% overall. There are multiple reasons why the largest east African country is in such despair such as food scarcity, poor access to education and proper healthcare. This article will discuss five facts about the causes of poverty in Tanzania.
Causes of Poverty in Tanzania
The population rate is continuously increasing faster than the poverty reduction rate in Tanzania. This is causing millions of people to live in poverty and survive off of $1.90 a day or less. According to the World Bank's Poverty and Equity Brief, from 2011 to 2018, there was only a 1.8% decline in poverty. To combat this issue, according to the brief there should be more opportunities available for those living in rural areas. This is because rural areas are where the poverty rate is the highest.

A lack of a proper education lowers the chances for sustainable employment. A primary issue related to education in Tanzania is the decline in enrollment of children in primary school. According to a report for out of school children in Tanzania by the United Nations Children Fund (UNICEF), out of the 1.3 million children aged 7 years old in Tanzania, 39.5% do not attend primary nor secondary school. However, as children get older, the more likely they are to attend school.

Severe and life-threatening diseases such as HIV/AIDS, tuberculosis and malaria impact millions of the Tanzanian population. Many families have to pay out of pocket to receive continuous treatment. Recurring payments pressure already low-income households, adding to one of the causes of poverty in Tanzania. To mitigate the diseases affecting millions living predominately in rural areas, the United States Agency for International Development (USAID) has provided treatment to decrease the severe heath conditions' growth and spread.

Out of a population of 57.3 million people in Tanzania, access to clean water isn't available for four million of them. Additionally, 30 million people don't have access to proper hygiene. This causes women and young females primarily to carry massive amounts of water for a great distance in order to provide it for their families.

The labor force is continuously declining in Tanzania. This can be partially attributed to a lack of government support in initiating sufficient employment opportunities, especially in rural areas. Due to poverty being the highest in rural areas because of poor living environment circumstances, many tend to move into urban areas. Unfortunately, unemployment persists due to people lacking skills for the jobs in their new urban environment. Access to proper education and an increase in attendance in primary and secondary schools will help expand opportunities and skills for more promising and long-lasting employment.
Progress Eradicating Poverty
The key to eradicating poverty in Tanzania is education. However, for more children to become educated, there needs to be an increase in access to education and school attendance. As of 2020, Tanzania's literacy rate is 70.6%. However, the literacy rate has fluctuated over the last decade, not ensuring continuous growth.
Nevertheless, one organization, "Room to Read" has taken the necessary steps to ensure 14.3 million children are literate. The organization helps young children to be educated, literate and aware of personal health and proper forms of family planning. Their work primarily targets young girls. Room to Read distributes its resources not only to Tanzania but also to over 12 other countries around the world. Suppose Tanzania's government recognizes the importance of education, a better healthcare system, and an increase in employment opportunities. In that case, the causes of poverty in Tanzania will end sooner than expected. This in turn could help set an example for other impoverished countries.
– Montana Moore
Photo: Flickr
https://borgenproject.org/wp-content/uploads/The_Borgen_Project_Logo_small.jpg
0
0
Yuki
https://borgenproject.org/wp-content/uploads/The_Borgen_Project_Logo_small.jpg
Yuki
2021-01-15 01:30:21
2021-01-12 10:39:37
5 Facts About the Causes of Poverty in Tanzania