Identifying the Multiple Causes of Poverty in Africa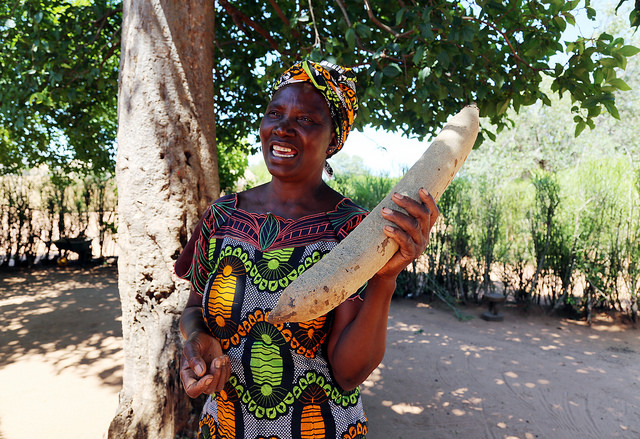 The causes of poverty in Africa cannot be narrowed down to one single source. As a developing country, Africa has a lengthy history of external, internal and man-made forces at work to bring about the circumstances this continent suffers from today.
In sub-Saharan Africa, almost 220 million people, half the population, live in poverty. Worsened by the HIV/AIDS epidemic, cultural conflict and ethnic cleansing, Africa faces many challenges that directly correlate with its impoverished status.
Poor Governance
Poor governance, one of the major causes of poverty in Africa, involves various malpractices by the state and its workers. This malpractice has led many African leaders to push away the needs of the people. Having created the "personal rule paradigm," where they treat their offices as a form of property and personal gain, these leaders openly appoint underqualified personnel in key positions at state-owned institutions and government departments. This type of governance affects the poorest people and leaves them vulnerable, as they are denied basic necessities such as healthcare, food and shelter.
Corruption
Corruption has been and still is a major issue in the development of and fight against poverty in Africa, specifically sub-Saharan Africa (SSA). SSA is considered to be among the most corrupt places in the world. According to a survey conducted by World Anti-Corruption, corruption in Africa is "due to the fact that many people in Africa believe that family relations are more important than country identity. Therefore, those in power use bias and bribery for the gain of their relatives at the expense of their country."
Corruption costs SSA roughly $150 billion a year in lost revenue. While some countries in Africa, such as Ghana, Tanzania and Rwanda, have made some progress in the fight against corruption, there are still many lagging very far behind. A lack of effort to solve this issue only worsens the causes of poverty in Africa today.
Poor Education
Lack of education is also a serious issue that contributes to the causes of poverty in Africa. This absence is especially felt in sub-Saharan Africa, which has the highest rates of educational exclusion. Over one-fifth of children between the ages of about six and 11 are out of school, followed by one-third of youth between the ages of about 12 and 14. Almost 60 percent of youth between the ages of about 15 and 17 are not in school.
Education for girls has become a major focus of support groups like UNICEF, UNESCO and the UIS. With poor access to school, lack of sanitary facilities and social norms like female genital mutilation and child marriage, the right to women's education is even less of a priority in impoverished communities.
However, education, especially girls' education, has been proven to be one of the most cost-effective strategies for promoting economic growth. According to UNICEF, "studies have shown that educated mothers tend to have healthier, better-nourished babies and that their own children are more likely to attend school; thus helping break the vicious cycle of poverty."
Healthcare
Poor healthcare is a major cause of poverty in Africa because the poor cannot afford to purchase what is needed for good health, including sufficient quantities of quality food and healthcare itself. With a lack of education on preventing infectious diseases like malaria and HIV/AIDS, as well as the costs of consultations, tests and medicine, people living in poverty are at a severe disadvantage that only perpetuates the poverty cycle.
With a strong fight against many forces still ahead of this nation, Africa must weed out the corruption and poor government, and promote strong education and efficient healthcare for all, in order to take a big leap forward in its development as a continent.
– Kailey Brennan
Photo: Flickr
https://borgenproject.org/wp-content/uploads/logo.jpg
0
0
Borgen Project
https://borgenproject.org/wp-content/uploads/logo.jpg
Borgen Project
2018-01-28 01:58:42
2019-12-16 12:48:36
Identifying the Multiple Causes of Poverty in Africa