Causes of Human Trafficking in Africa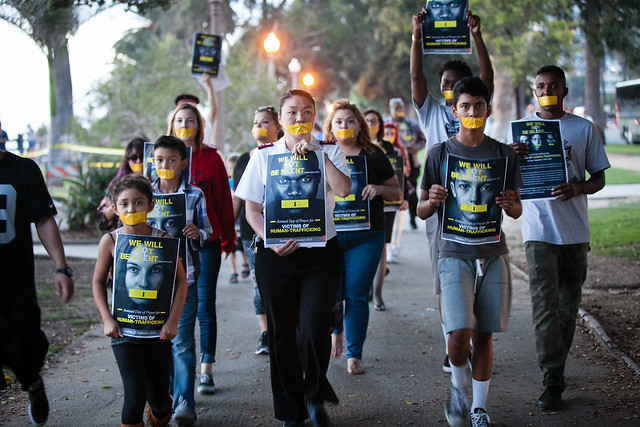 A theft of human life and an exchange of money for someone's dignity: this is what makes up the horrific crime of human trafficking.  Human trafficking is an ever-present issue across the globe, and the number of victims the number of victims rises each year. While there are countless contributing factors, the causes of human trafficking in Africa are particularly alarming.
Human trafficking is a prevalent issue in Africa, where law enforcement agencies often lack resources that are readily available in other countries. This results in police officers with less training and funding and makes it difficult for police to properly execute in cross-border intelligence causing a larger amount of human trafficking.
More than 800,000 people are trafficked across international borders annually and many victims of human trafficking migrants are from Somalia and Eritrea which means that international communication is crucial. One of the causes of human trafficking in Africa can be linked to law enforcement that lacks the training to cooperate with neighboring countries in order to prevent and interrupt this crime.
Human traffickers often seek the most vulnerable populations. In South Africa, an estimated 30,000 children are trafficked each year. Furthermore, in countries like Kenya, Zimbabwe and Ghana, girls as young as eight years old are sold as brides.
Immigrants that are attempting to reach Europe, the Middle East and Italy are often left vulnerable. In 2016, of 11,000 women arriving in Italy in search of a better life, 80 percent were from Nigeria, and many will likely be forced into prostitution and become sex trafficking victims.
However, there is also progress being made to combat this crime. Technology is quickly advancing and in Nigeria, it is being used to stop trafficking. In 2003, a Nigerian app called 'iReport' launched, allowing people to report human trafficking across the country. To date, iReport has secured 359 cases.
Kenya has also taken strides in efforts to resist and combat human trafficking. In 2014, Victim Protection Bill was passed, helping to provide support to victims and increasing convictions by building a stronger prosecution case. Since many victims are terrified of their attackers, this bill provides safety for those that want to prosecute or come forward.
While the causes of human trafficking in Africa are complex, there is clear progress being made to address them. Nations are constantly developing new solutions to combat human trafficking and support victims of these crimes.
– Emme Chadwick
Photo: Flickr
https://borgenproject.org/wp-content/uploads/logo.jpg
0
0
Kim Thelwell
https://borgenproject.org/wp-content/uploads/logo.jpg
Kim Thelwell
2019-04-13 11:11:12
2019-06-03 14:06:22
Causes of Human Trafficking in Africa