Bread for the World: The Faith to End Hunger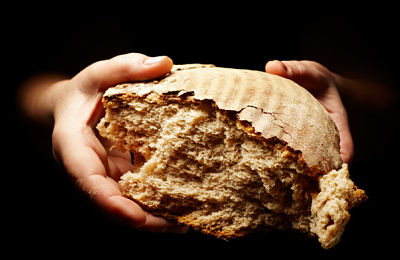 Bread for the World, a Washington D.C. based nonprofit organization, is urging government leaders and communities of faith to end hunger.
Every day, around 16,000 children die from hunger related causes. 1.5 billion people live in extreme poverty in developing nations around the world, but developed nations are not exempt from the problem of hunger – nearly 15 percent of those living in the U.S. have struggled with food insecurity at some point in their life.
Motivated by the belief that ordinary people can do "plenty" to end global hunger, Bread for the World seeks to empower U.S. citizens to voice their support of hunger-fighting policies to their elected representatives. A bipartisan "collective Christian voice," their network includes thousands of individuals, churches and denominations – therefore creating an impact that reaches far beyond their local communities.
After analyzing policy, Bread for the World creates strategies to move toward their ultimate goal – to end hunger at home and abroad. The movements they create within churches, campuses and other organizations help build political commitment to overcome poverty. Bread for the World accomplishes their work with integrity, earning a four star Charity Navigator rating and spending an impressive 82.9 percent of their budget on deliverable programs and services.
Bread for the World Institute, the educational wing of Bread for the World, exists to conduct extensive research on food policy and provide information to Bread for the World's advocacy network. Their studies empower constituents with information to ultimately change the politics of hunger.
For 2014, Bread for the World is focusing its efforts on reforming U.S. food aid, calling for the economically powerful U.S. government to use their resources more efficiently and effectively. Bread for the World estimates that with improvements and changes, 17 million more people could benefit from food aid each year without any additional costs to taxpayers.
Find more information and extensive educational materials, visit www.bread.org.
– Madisson Barnett
Sources: Bread For the World, Charity Navigator
Photo: Food Tank
https://borgenproject.org/wp-content/uploads/logo.jpg
0
0
Borgen Project
https://borgenproject.org/wp-content/uploads/logo.jpg
Borgen Project
2014-04-28 10:38:59
2020-07-25 00:52:58
Bread for the World: The Faith to End Hunger