Best Solution for Poverty: Investing in Children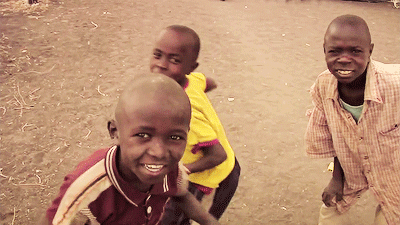 Across the world, almost one billion children live in poverty. They live without access to proper nutrition, healthcare and especially, adequate education. Children are the future of the world and need to be nurtured to become successful. When children grow up with skills to join the labor force, they can help pull their countries out of poverty by making changes in the political system and economy. As educated citizens, they will be less likely to engage in unethical behavior and more likely to have fewer children. As a result, both mortality and overpopulation rates decline.
By ignoring children's education, developing countries are also unaware of talented children.
Talented children are more likely to achieve higher degrees and may go into professions such as being educators, business leaders and scientific researchers. These children have the capacity to make huge contributions to society in various fields that will support economic growth in developing countries.
Therefore, nurturing talent, both physically and psychologically is a crucial to reducing global poverty in the long run.
From a physical perspective, children need to have a good nutritional diet so that they can be healthy both physically and mentally. Lacking necessary nutrition can cause children to develop slower and not be able to absorb education properly.
From a psychological point of view, education systems and societal support are the keys to unlock the full potential for young talents. Good education gives children the chance to prove themselves as well as the basic knowledge to pursue their dreams. At the same time, support from society gives them the motivation to overcome challenges in their daily life and strive to become a better citizen of the world.
– Phong Pham
Sources: Spring: Gifted Children, Spring, UNICEF
Photo: Borgen Project
https://borgenproject.org/wp-content/uploads/logo.jpg
0
0
Borgen Project
https://borgenproject.org/wp-content/uploads/logo.jpg
Borgen Project
2014-02-24 12:11:01
2014-03-28 10:39:14
Best Solution for Poverty: Investing in Children