American Refugee Committee International 101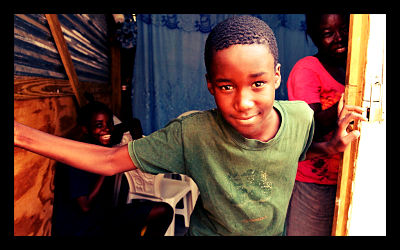 About
The American Refugee Committee (ARC) is an international nonprofit organization that has provided humanitarian assistance and training to millions of beneficiaries over the past 35 years. The ARC works with refugee communities in eight countries around the world – Haiti, Liberia, Pakistan, Rwanda, Somalia, Sudan, Thailand, and Uganda. The people ARC serve have experienced devastating circumstances leaving many of them with nothing. ARC provides them with a number of resources including shelter, clean water, sanitation, healthcare, skills training, education, protection and whatever additional support needed for new beginning.
The Mission
The ARC works hand in hand with its partners and constituencies to provide unique opportunities to refugees, displaced people, and host communities. The goal is to help these people survive conflict and crisis and rebuild lives of dignity, health, security and self-sufficiency.
Programs and Services
Conflict and disaster have devastated numerous countries throughout the world, forcing many innocent victims to flee for safety, sometimes with nothing more than the clothes on their backs. ARC programs are formed by listening to the people they serve, understanding existing problems, designing practical responses, and training survivors to endure the work even after the peace is restored. The ARC also provides a number of beneficial services including gender-based violence prevention and response, economic opportunity development services, and reproductive healthcare services.
What is ARC Doing?
Recently many of ARC's aid workers have been helping Syrian refugees who have fled the civil war. The camp, located in the Jordanian city of Mafraq, is currently sheltering more than 100,000 people. The camp only represents a small portion of refugees who have been forced out of their homes by the Syrian conflict that has been taking place for more than two years. ARC officials expect the organization will remain in Jordan for while to help provide water and sanitation for another refugee camp that is being planned there. The new camp will potentially handle as many Syrian refugees as the original camp.
How You Can Help
The smallest act of kindness can make a huge difference. Any amount of effort or support can be helpful to people with nowhere to go. There are a number of ways to get involved:
Send an E-Card: Email a family member an ARC E-Card on a birthday or holiday. The E-Card includes a photo of a refugee and their story.
Volunteer: Help raise awareness of the circumstances of refugees. Reach beyond your community by volunteering or interning at an ARC overseas location.
ARC Events: Attend an event and learn more about the work of ARC and the global refugee crisis.
Introduce ARC: Tell people you know about the work of ARC. Introduce them friends, family, peers, everyone!
Make a Donation: Even a small donation can save lives.
– Scarlet Shelton
Sources: ARC Relief Twin Cities
Photo: Global Impact
https://borgenproject.org/wp-content/uploads/logo.jpg
0
0
Borgen Project
https://borgenproject.org/wp-content/uploads/logo.jpg
Borgen Project
2013-07-26 06:15:32
2017-12-11 02:12:37
American Refugee Committee International 101