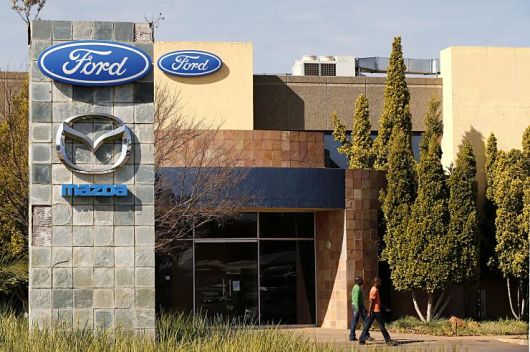 Africa was once known as "The Dark Continent," a place of mystery and hardship. While many hardships continue today, Africa is not nearly so dark as it once was: with electricity and economic growth sweeping across the continent, wealthy foreign investors have set their eyes on the potential wealth hidden in emerging African markets, and some American companies are making it their mission to launch Africa into the future. As of 2011, U.S. companies had invested over $48 billion in Africa. The following are three American companies investing in Africa.
Google
The search engine giant turned jack-of-all-trades has been pursuing countless investment opportunities over the last decade, the least of which is its foray into Africa. With mobile technology and Internet access rapidly changing the face of Africa, it's a no-brainer that the tech mogul wants in. Google Africa has a number of on-going projects in Africa, from simply expanding its network, to installing the hit Google Fiber, to hosting a development summit for technical officers, devs and designers. The massive corporation has even invested in renewable energy development, which some economists have touted as the "cure for poverty." In addition to developing its own enterprise, Google also launched Google.org in 2004, a nonprofit formed to create awareness about climate change, global public health and global poverty.
Cummins
This global designer and manufacturer of diesel engines has been present in Africa since 1946. The company describes its activities across the continent as including "an extensive network of company-owned, joint venture, and independently owned distributors and dealers." Much of their business in the 51 of 54 African countries they operate in is selling and servicing products, namely power generators for homes and businesses. Unlike many large multinational corporations, Cummins works to keep a portion of its works dedicated to establishing locally-owned branches of the company, keeping a portion of the profits within the local community. The company also makes a point of embracing its responsibility as a corporate leader "to help improve the communities in which employees work and live," and Cummins works to have a positive impact in its areas of operation.
Ford
The original auto manufacturer has also had a long-standing presence in Africa, having been involved in the South African automotive industry since the 1920s. Ford employs over 3,700 people in South Africa and recently announced plans to establish a production plant in Nigeria, hoping to eventually spread throughout Sub-Saharan Africa. Besides making cars, the Ford Motor Company has been developing a customizable electric bike that they hope will revolutionize urban travel and expand local business opportunities. Ford is also working with a number of African initiatives to improve access to education and healthcare, including World Vision in Africa and Riders for Health.
"As much as we are a car company, Ford is also a people company. Our investment in the community across Africa–through various health, education and mobility projects is as fundamental to our business as producing vehicles, as this is key to unleashing the potential of the African continent," said Jeff Nemeth, president & CEO of Ford Motor Company of the Sub-Saharan Africa region.
Africa's emerging and veritably booming economy is drawing more and more international attention, with investors convinced that "the dark continent" will be the home of the next gold rush. Whether or not all corporations eyeing Africa for their next venture are considering the positive impact they can make across the impoverished continent, their presence is having a dramatic impact and is pulling the struggling economy towards a brighter future.
– Gina Lehner
Sources: American Outlook, Automotive World
Photo: IB Times
https://borgenproject.org/wp-content/uploads/The_Borgen_Project_Logo_small.jpg
0
0
Borgen Project
https://borgenproject.org/wp-content/uploads/The_Borgen_Project_Logo_small.jpg
Borgen Project
2015-08-15 01:30:37
2016-02-16 12:26:09
Three American Companies Investing in Africa