10 Facts About Refugees in Malaysia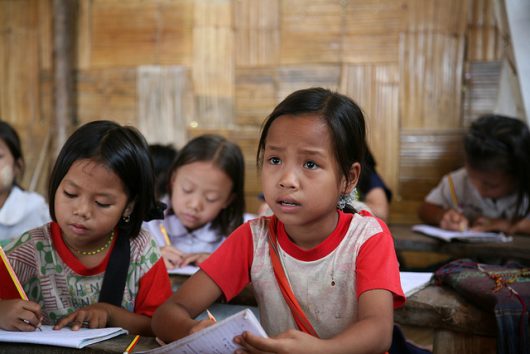 Due to its booming economy and multi-cultural society, Malaysia is a beacon in Southeast Asia for economic migrants and refugees alike. As the refugee crisis continues, Malaysia grapples with its institutions, history and policies towards migrants. Discussed below are some basics about refugees in Malaysia.
10 Alarming Facts About Refugees in Malaysia
As of the end of April 2017, there are about 150,662 refugees and asylum-seekers registered with the Office of the United Nations High Commissioner for Refugees (UNHCR) in Malaysia. Of these refugees, about 89 percent are persecuted ethnic groups from Myanmar, comprised of Rohingyas, Chins, Myanmar Muslims, Rakhines and Arakanese.
About 11 percent of registered refugees are from other countries, including Pakistan, Sri Lanka, Yemen, Somalia, Syria, Iraq, Afghanistan and Palestine. About 67 percent of refugees and asylum-seekers are men, and 33 percent are women. About 36,331 refugees are children under the age of 18.
In Malaysia, refugees are not distinguished from undocumented migrants and are at risk of deportation or detention. They lack access to legal employment and formal education. Refugees are able to access public and private healthcare, but this access is often hindered by the cost of treatment and language barriers.
Because refugees have no access to legal employment, they tend to work difficult or dangerous jobs that the rest of the population does not wish to take. Refugee workers often face exploitation by employers who take advantage of their situation, paying them low wages or no wages at all.
There are no refugee camps in Malaysia; refugees live in cities and towns across the country in low-cost apartments or houses. These accommodations are often overcrowded, and it's not uncommon for several families or dozens of individuals to share a living space.
Malaysia is neither party to the United Nations 1951 Refugee Convention nor its 1967 protocol. Malaysia is also not a party to the 1954 and 1961 U.N. Statelessness Convention. Malaysia lacks a legal framework for managing refugees, so the UNHCR conducts all activities concerning the registration, documentation and status determination of refugees. The Malaysian Government cooperates with UNHCR in addressing refugee issues.
UNCHR began operations in Malaysia in 1975 when Vietnamese refugees began to arrive by boat in Malaysia and other neighboring countries. From 1975 to 1996, UNCHR assisted the Malaysian government in helping and protecting Vietnamese refugees. Over those two decades, more than 240,000 Vietnamese were resettled, and about 9,000 persons returned home to Vietnam.
In the past, Malaysia has opened its doors to vulnerable populations through government programs. In 1991, Prime Minister Mahathir Mohamad championed a scholarship program for Bosnian Muslims after hearing the Serbs announce an ethnic cleansing campaign. However, they referred to participants as "guests" rather than refugees.
As of 2015, the Malaysian government has pledged to shelter 3,000 Syrian refugees. Syrians will be given temporary residence passes, permission to work and permission to attend school. Though about 1,100 Syrian refugees are already in Malaysia, this program seeks to resettle more new refugees.
As of March 2017, Malaysia has developed a pilot program to allow 300 Rohingya refugees to work legally within the country. Successful applicants will be placed with selected companies in manufacturing and agricultural industries. This project was instated to prevent forced labor and exploitation, as well to give refugees necessary skills and income to make a living before potential relocation.

The lives of refugees in Malaysia are often lived in the shadows, with a constant risk of deportation or detention. Refugees are most vulnerable, however, because their home country is too dangerous to return to. This is why the registration of refugees is essential to their safety, be it through UNCHR or the initiatives of the government itself.
– Hannah Seitz
Photo: Flickr
https://borgenproject.org/wp-content/uploads/logo.jpg
0
0
Borgen Project
https://borgenproject.org/wp-content/uploads/logo.jpg
Borgen Project
2017-06-30 07:30:42
2020-05-09 19:24:01
10 Facts About Refugees in Malaysia