7 Facts About Living Conditions in Australia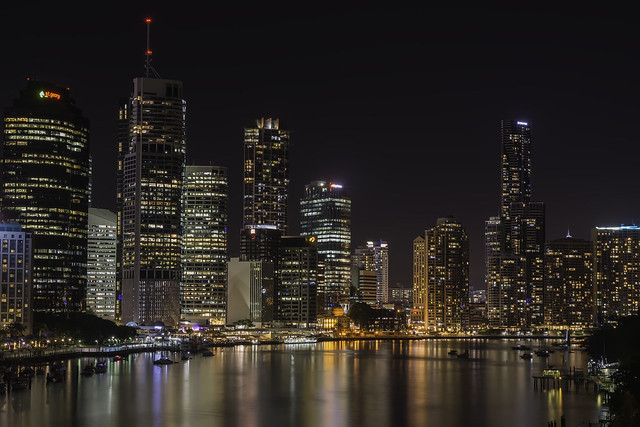 In 2015, Australia was ranked as the second-best country in the world in terms of quality of life. This report was based on a number of living condition factors, including financial indicators, like average income, and health standards, education and life expectancy. The following 7 facts about living conditions in Australia further illustrate what life is like in the Land Down Under. Many of these facts are based upon data retrieved from the Organisation for Economic Cooperation and Development (OECD), comprised of 36 member countries and founded to stimulate world trade.
7 Facts About Living Conditions in Australia
Children Are an Impoverished Group: As of 2018, 13.2 percent of Australians (around three million people) were living below the poverty line, 730,000 of which are children under the age of 15. According to the Poverty in Australia 2018 report, a large reason for the overwhelming number of impoverished children is the high poverty rate among single-parent families relying on a single income. In terms of money, living below the poverty line in Australia translates to earning $433 per week for a single adult, or $909 per week for a married couple with two children. Most individuals experiencing poverty in Australia rely on Government allowance payments, like Youth Allowance and Newstart.
Sanitation is Good: The percentage of homes in Australia that have access to an indoor flushing toilet is more than 95.6 percent, which is the OECD average. Additionally, more than 90% of Australians report satisfaction with their water quality. Access to running water and the high quality of water makes Australia above average in relation to the other 36 OECD member countries.
A Wage Gap Exists: The gap in income between the rich and poor in Australia is quite large; the wealthiest 20 percent of Australians earn almost six times as much as the poorest 20 percent of Australians. This income inequality has been steadily rising since the mid-1990's. One attempt to remedy income inequality in Australia is a progressive system of income tax, meaning that as an individual's income increases, they will pay a higher amount of their income in tax. Additionally, social welfare payments account for around 35 percent of the Australian government's budget. In 2017-2018, this translated to a $164 billion budget for social security and welfare.
Australians Are Staying Employed: Seventy-three percent of Australians aged 15 to 64 have paid jobs, while the percentage of Australians who have been unemployed for one year or longer is 1.3 percent. The percentage of employed Australians is higher than the OECD average. Though the Australian job market thrives, Australians have a below-average ranking in work-life balance.
Strong Education: The average Australian citizen will receive 21 years of education between the ages of 5 and 39, which is the highest amount of education in the OECD. Roughly 64 percent of children in Australia attend public schools, while 34 percent attend private or Catholic schools. Additionally, not only is the education system strong for Australian citizens, but international education offered to foreign students is Australia's third largest export, valued at $19.9 billion.
Rising Crime Rates: Over the past 2 decades, the number of reported crimes has risen dramatically; for example, from 1977-1978, the number of reported break-ins was 880 per thousand. From 1997-1998, this number rose to 2,125 per thousand. In the same period, assaults have risen from 90 to 689 per thousand of population and robberies have risen from 23 to 113 per thousand. While many of these 7 facts about living conditions in Australia indicate increasing quality of life for citizens, rising crime rates affect feelings of security, which has a negative effect on standards of living in Australia.
Improving Health Standards: Health standards in Australia have risen substantially since 1947. From 1947 to 1989, the life expectancy of women increased by 10.9 years, while the life expectancy of men has risen by 9.8 years. Since 1990, life expectancy has risen even more, increasing by another 1.4 years for women and 2 years for men.
With one of the strongest performing economies in the world, Australians experience thriving, stable financial conditions. The education system is well organized and accessible, and health standards have increased and driven the life expectancies of Australians up over the last 70 years.
Yet, despite the tremendous growth and development in Australia, there are areas in standards of living that demand improvement. Perhaps most importantly, income inequality in Australia is alarmingly high, and poverty rates of citizens, and especially children, plagues the strength of Australian society. These 7 facts about living conditions in Australia indicate a thriving and desirable country with a need for concentrated focus on income inequality to eradicate staggering poverty in the lower class.
– Orly Golub
Photo: Flickr
https://borgenproject.org/wp-content/uploads/logo.jpg
0
0
Kim Thelwell
https://borgenproject.org/wp-content/uploads/logo.jpg
Kim Thelwell
2019-07-16 07:30:16
2019-12-17 12:14:11
7 Facts About Living Conditions in Australia