6 Facts About the Health Crisis in Venezuela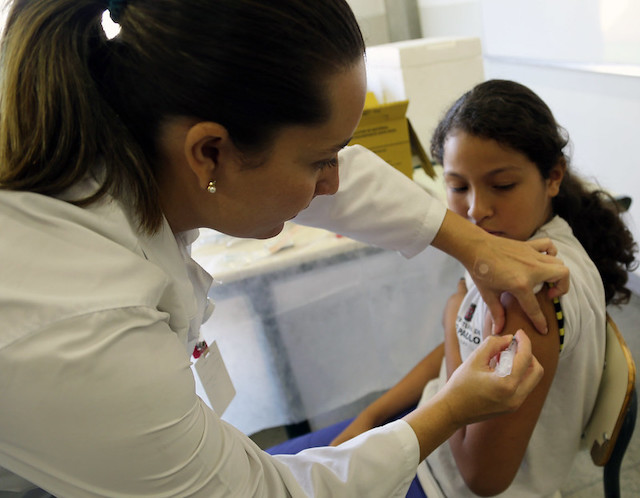 The extreme shortage of medicine and medical supplies in Venezuela has forced many people to seek refuge in neighboring countries in the hopes of getting the medical care that they need. More than three million Venezuelans have fled the country and the number continues to rise. With the continued lack of aid and action from the government, Venezuela's health crisis shows no signs of disappearing. These are six facts about the health crisis in Venezuela.
6 Facts About the Health Care Crisis in Venezuela
Because of the lack of available vaccinations, preventable diseases such as measles and diphtheria are spreading throughout the country. The Center for Disease Control and Prevention reported that diphtheria had not been reported in Venezuela for 24 years until 2016. Measles had not been seen since 2007. Unfortunately, these diseases are once again affecting the citizens of Venezuela. As of 2018, there have been 2,170 suspected cases of diphtheria with 1,249 being confirmed. There have been reports of 287 deaths due to this preventable disease. Out of the 7,524 cases of measles that had been suspected between 2017 and 2018, 6,252 were confirmed. At least 75 people have died from measles as of 2019. The toll of these diseases could have been prevented if the people of Venezuela had the vaccinations that they needed.
In 2018, the Joint United Nations Programme on HIV/AIDS and the Venezuelan Ministry of Health noted that new cases of HIV had increased by 24 percent. Between 2010 and 2016, deaths due to AIDS increased by 38 percent. In addition, around "87 percent of the 79,000 registered individuals living with HIV" do have antiretroviral treatment because of the shortage of medicine in the country.
Cases of malaria have increased by 76 percent. There were 240,613 reported cases of malaria in 2016 in Venezuela. In 2017, that number increased to 406,000 cases, the largest increase worldwide. WHO estimated 280 deaths due to the disease in 2016. Venezuelans fleeing the country to Colombia and Brazil are taking the disease with them and escalating the spread. The United Nations agency is urging those countries who are hosting Venezuelan refugees "to provide free screening and treatment regardless of their legal status to avoid further spread." Because so many Venezuelans are fleeing, these diseases are reaching neighboring countries as well. The re-introduction of measles in Manaus, Brazil resulted in 1,631 cases as of November 2018.
Expecting mothers are unable to receive the prenatal medication they need. Many are forced to have unsafe labors. According to a 2017 report by the Venezuelan Ministry of Health, infant mortality has increased by 30 percent and maternal mortality has increased by 65 percent.
Although these neighboring countries are trying their best to provide aid to the people of Venezuela, their healthcare systems are also taking a toll. Many HIV-positive immigrants have reached Brazil only to find that local hospitals were already overwhelmed with AIDS patients dying from infection. Colombia is currently hosting the largest number of Venezuelan immigrants with an estimated one million as of November 2018. Public hospitals are struggling to accommodate refugee health care needs such as vaccinations and emergency services.
The current government of Venezuela has not publicly recognized the crisis among its people, and therefore they are not allowing international relief agencies to enter the country. In Colombia, a huge supply of medicine and supplies from the United States waits to cross the border. Unfortunately, the current president of Venezuela won't allow the supplies into the country. Colombia has organized many events to help raise money to aid their Venezuelan neighbors. A relief concert called Venezuela Aid Live was held in Colombia on February 22, 2019, to support and bring awareness to the crisis in Venezuela. In four days, the organization was able to raise almost $2.4 million. They plan to do the same next year to continue bringing awareness and aid to the people of Venezuela.
Despite Colombia's struggle to accommodate refugees, the country is providing limited healthcare to Venezuelans who desperately need it. "In May 2017, the Colombian government declared that all public hospitals must provide free emergency" treatment for Venezuelan patients, which includes treatments for malaria and measles. Between 2017 and 2019, 29,000 pregnant women were able to safely deliver their babies in Colombia free of charge. This also means that their children will be getting free vaccinations plus a promise of healthcare due to their Colombia citizenship. Since 2017, Colombia has provided healthcare services to 340,000 Venezuelan immigrants.
Venezuela's government officials still have a lot of work to do to help its own people, but thanks to countries like Colombia and Brazil, Venezuelans seeking medical treatment are able to get some assistance. Providing this healthcare, although straining, has made a difference to the three million Venezuelans who had no choice but to flee their country. Through this continued support and care, at least some of the health crisis in Venezuela can be alleviated.
– Jannette Aguirre
Photo: Flickr
https://borgenproject.org/wp-content/uploads/logo.jpg
0
0
Kim Thelwell
https://borgenproject.org/wp-content/uploads/logo.jpg
Kim Thelwell
2019-12-14 07:30:27
2019-12-18 13:32:51
6 Facts About the Health Crisis in Venezuela